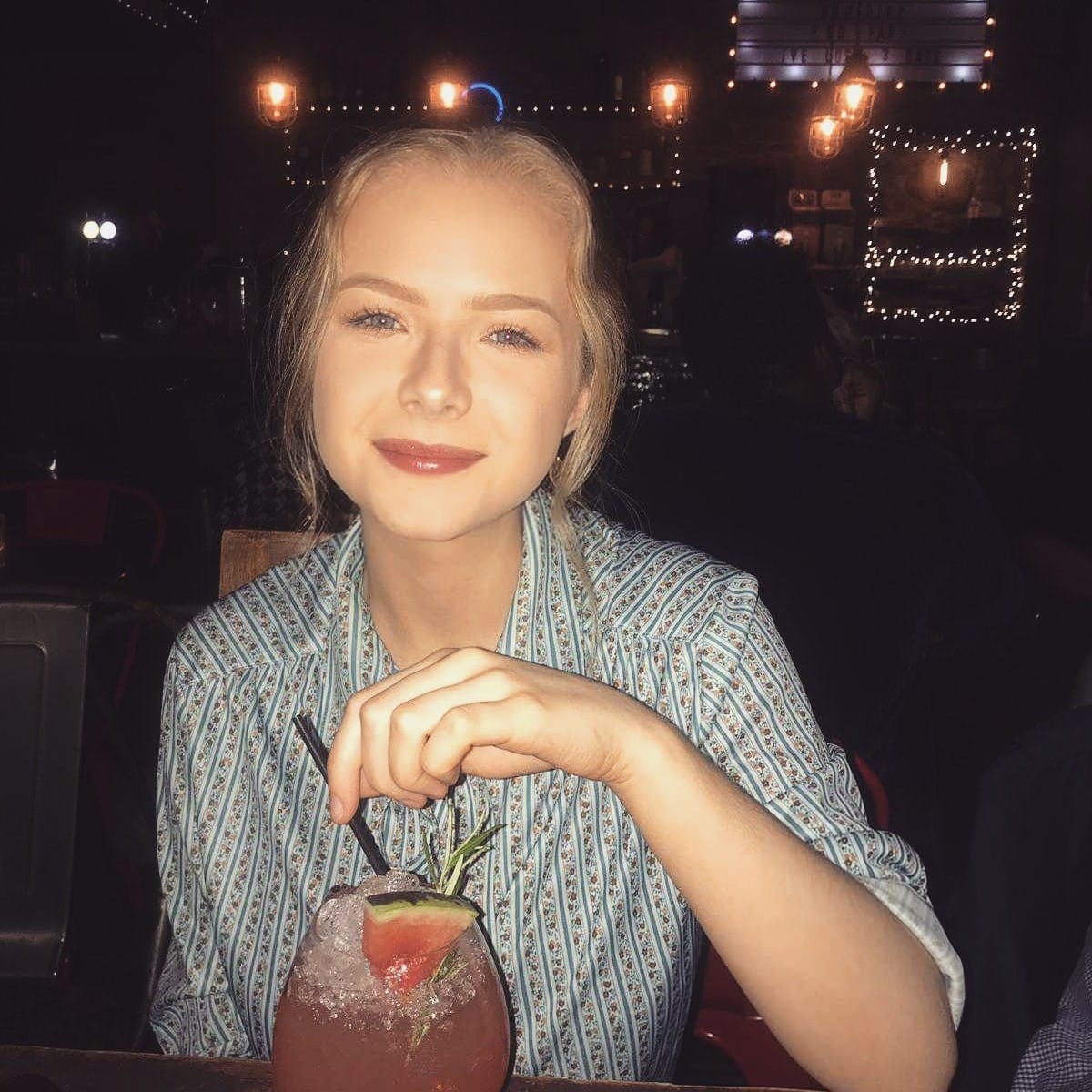 Independent schools are thankfully not things that prey excessively on my mind. Having received a state education and living in an area devoid entirely of private education, my daily life was never concerned with them or their influence until I left for university. I'd managed, in fact, to stay proudly ignorant for the majority of my first year, but eventually the snippets of their workings became so absurd out of context that I had to give in. 
Texting over the summer, my friend was kindly taking the time to describe to me the role of 'prep schools'. She explained that their curriculum was catered specially to getting pupils into the companion secondary school, funnelling them, essentially, from one to the other in a refined conveyor belt.
"Sometimes one secondary private school will have multiple prep schools that feed into it," she said, then the next message following almost immediately, "like how all Eton group schools feed into the England cricket team."
We laughed at that, of course, but the truth in it was not lost on either of us. Even when making a deliberate effort, it was difficult to ignore the sport's blatant culture of, as Marx described it, "the mores of bourgeois Englishness" – arguably even more so when it patronisingly tried to adopt the more 'modern' image of classlessness, as in recent years.
Nevertheless, we would hope today that the faces of professional cricket, in particular test cricket, might have changed to better look like our own; more than they did, say, forty years ago. But progress on that front – if any at all – has been slow, superficial, and often entirely reversed within the decade of its inception. It turns out, surprisingly or not, that this is not unintentional.
One would expect an international team to typically be representative of the whole country, and that in this regard, following all the time and resources supposedly fed into supporting cricket in ordinary communities, selectors would be spoilt for choice. Fifteen years ago, a £50 million scheme was pledged by the Cricket Foundation to reintroduce competitive cricket into state education. The decade-long programme, introduced to two million pupils at a third of the country's comprehensive schools, aimed to revive a passion for the sport in working class communities and bridge the divide that then saw 35 percent of all first-class players at the time boasting a private education.
Doubts were initially raised over the project, dubbed 'Chance to Shine', as it was viewed to be little more than a sticking plaster; a PR stunt that was insufficient in addressing the wider, structural issues within the professional game that allowed for its elitism to become so blatant. Nevertheless, the programme ran from 2004 to 2015, with another 5-year extension announced to run until 2020, receiving half of its funding from charitable donations and the rest from the government. Across the board, it was considered a success. The numbers tell a very different story.
In 2019, a government study found that 43 percent of the men's England cricket team and 35 percent of the women's boasted a private education, making it into the top ten professions of highest independent school attendance in the UK. This is compared to a nationwide attendance of 7 percent, and that amongst Oxford and Cambridge students — the most notoriously elitist institutions in the country — of 42 percent. Figures of such shocking extent, ashamedly naïvely, never particularly occurred to me; I dismissed cricket's image of aristocrats leisurely patting each other on the back and sipping cups of tea as a thing of the distant past.
Even if I did retain some vague awareness, my exposure to cricket growing up was a decisively North Eastern one; I associated it more familiarly with mining villages than anyone in the MCC. My father played in the Northumberland league, my brother in the Durham league, and I blamed my apparent lack of hand-eye coordination for missing my own shot. The seemingly insurmountable divide between northern league cricket and first-class professional cricket hung over my head invisible.
That was until the stark realisation came in January of this year, when the ECB's official Instagram account posted a photo captioned: 'the future looks bright'. It depicted five of England's newest and youngest stars — Dom Sibley, Zak Crawley, Dom Bess, Sam Curran, and Ollie Pope — sitting in the dressing room with the trophy symbolising their recent 3-1 victory in the test series against South Africa. They were, undoubtedly, five extraordinary players, then with an average age of twenty-two; five of England's most promising talents and, hopefully, the next generation of cricketers to lead their country to victory. They were also, very undoubtedly, five public schoolboys. 
It's certainly true that no one expected things to change overnight, and it's even arguable that talent emerging from schemes such as 'Chance to Shine' would only just now be coming of playing age, so maybe all we need to do is wait a few more years to reap the rewards of the past decade's state school outreaches. It's also true that the five men in that photo are invaluable players, who would no doubt affirm that their place on the England squad is down to nothing but their own hard work – and to a certain extent it probably is. Can we really blame them for being sent to a certain type of school, especially when they are so astoundingly talented – please, can we not cut the poor darlings some slack?
During the 2019 Ashes series, Barbados-born pacer prodigy Jofra Archer made his test debut, eligible to play for the team on account of his English father and following an incredible performance during the World Cup that England lifted by the barest of all margins. Throughout the summer, he was ridiculed for everything from his "body language" to his hairstyle and gold chain in racist onslaught from media and fans so thinly veiled it should have caused much greater outrage than it did at the time.
When he struck Steve Smith in the head, making the Australian batsman's replacement Marnus Labuschagne the first concussion substitute in test history, his action was considered "typical" of a Caribbean player, and on countless occasions his allegiance to England has since been brought into question by Tebbit Testers interpreting every frown or marginally lacklustre delivery as smug dissent for his team. By no means is he the only victim of this: Moeen Ali, Chris Jordan, and Adil Rashid have faced and continue to face similar racially-aggravated questioning of their commitment to the English side, and to some extent this sentiment can be extended across race to Ben Stokes and Alex Hales, who stand out for their comparatively working-class backgrounds.
In less aggressive, more subtle but nonetheless significant ways, other players like Ashington-born Mark Wood are treated more as novelties than serious members of the team – though their capabilities may never be brought under the same questioning, they are nonetheless held in lesser regard by the media and the ECB than those who come up through the private school system.
Whether we, the publicists, the journalists, or the DCMS like it or not, class has always been and likely always will be the greatest divide in cricket. Race is also a significant player, as in most sport but none more so than one whose image is steeped so heavily in colonialism; but often the two factors are divided into separate entities that exist in isolation of one another, when in reality they are two sides of the same coin.
The imperialist ruling class, "the class of the population that seems to have contributed the least [to cricket]" as C.L.R. James described, "was the class destined to appropriate the game and convert it into a national institution," stealing it out of the hands of colonised populations and the British working class alike. In many ways, Burnley, Bridgetown, and Bangalore could all hold greater claim to being 'The Home of Cricket' than Lord's.
If that is truly the case, then why are these institutions – bolstered by the English private education system – permitted to continue such an extensive influence over cricket in this country, one that allows the entirety of England's top order but one to hail from the upper class? The answer, at least to some extent, is probably face. Though it is far from standing alone in its elitism (37 percent of international rugby players, for example, can boast a private education), cricket is arguably unique in the extent to which it uses this as a crutch for its image: as Derek Birley observed, the game appears to be "in a dreamworld of past glories and outworn social attitudes", a notion explicitly confirmed as recently as 2014 when then-ECB chairman Giles Clarke described quintessential public schoolboy Alastair Cook and his family as "very much the sort of people we want the England captain and his family to be." What role does such a culture, built upon the 'gentlemanly agreement', play in the alienation of those who cannot engage with it, both as passive spectators and professional sportsmen? 
Rightly or wrongly, it's natural to compare any social aspect of cricket to its main competitor for popularity in England — football. Particularly in the more working class North, where club cricket leagues were originally modelled on the tribalistic, competitive structure of their football counterparts (in contrast with the South, where it was organised around the 'gentlemanly agreements' found more copiously in Rugby League), the two sports share many common histories and even players, with many celebrated footballers for the likes of Middlesbrough and Sunderland once known on more than just occasion to stride out to the crease for their local village club.
Both sports can be argued to have empowered the working class, at least in some immediate sense, as it was a way for labourers and factory workers to earn a wage outside of the grasp of industrial exploitation; on the pitch, you own the means of production because you are the means of production. Marx dismissed cricket as a "subduing" of the people, stating that "all was lost for the socialist cause" in England if the masses could be brought to heel by such a "resolutely sedate game". He clearly never ventured far north.
In the modern day, however, the depoliticization of sport in the mainstream is widespread and unbelievably damaging. Class has been removed from the discussion almost entirely while its influence remains as powerful as ever. Opposition to extensive marketisation of both football and cricket from working class supporters dedicated to their local clubs — the hearts of many northern mining villages throughout the 20th Century whose echoes remain studious today — is directed, or portrayed as being directed, at 'globalisation' and an increasingly multicultural society, instead of at the working class people of all races common aggressor: the bourgeois establishment. That isn't to say that all criticism of the Hundred, as a recent example of excessively commercialised cricket, is justified; the project will in all likelihood pull cricket away from insular middle-class market towns and into working class communities in cities across the country.
So, is it really so hypocritical to, in one breath, condemn the Premier League as a plague on modern football, and in the next revere the Hundred as the saviour of cricket? It's a fine nuance to navigate; of course, the ECB's latest project is in its very infancy and nowhere near the billion-dollar market of the Premier League, but if it succeeds as it is desired to then it would potentially see the formation of England's very own IPL — something that can certainly square up with the Premier League and knock it out of the park.
The question remains, however: what benefit will this have to working people if they can only watch newest generation of Bullingdon Boys sign multi-million-pound contracts, and not anyone from their own class? In the case of the Hundred, it remains to be seen.
Too often the future of English cricket is dichotomised into two equally bleak conclusions: the first is its current heading; whereby the majority of players are fed from private school fields of the home counties and South Africa into an ever-diminishing circle of exclusivity, with one or two token northerners and/or players of colour thrown into the mix, only to be carelessly mismanaged and pummelled with nit-picking criticism.
The second is the proposed antidote of extensive commercialisation, determined to destroy what little community-level drive the sport has left and further alienate working class fans and potential players alike, as genuine concern over the future of their local clubs is written off as a bigoted distaste for 'progress'.
It is very easy to conclude that the enemy to a vision of cricket that benefits all people in society is the same enemy that purveys the society in which it is contextualised, and therefore become disillusioned with any chance of real change occurring before radical societal upheaval.
Likewise, it is absurd to believe that tackling an inequality issue rooted in class is achievable through the capitalist machinery which purports it in the first instance: increased marketisation may make cricket available on more working class people's television screens, but it won't make the faces on those screens look anything more like them.
If English cricket is to survive in any way recognisable by the men and women who really developed it, the burden is on the ECB to make it their priority to understand the needs of players beyond their own limited field of socialisation. Cricket doesn't have to succumb to elitism forever, but progress will never be realised if it is only for those who can buy their education and, by extension, their place in the squad. The future looks bright, certainly, but for whom?
Abbie Rhodes