Challenge has been a publication since 1935, with hundreds of issues and thousands of articles. We hope to rediscover and republish some of them here, which not only tell us about our past, but inform and inspire our present. Explore them below: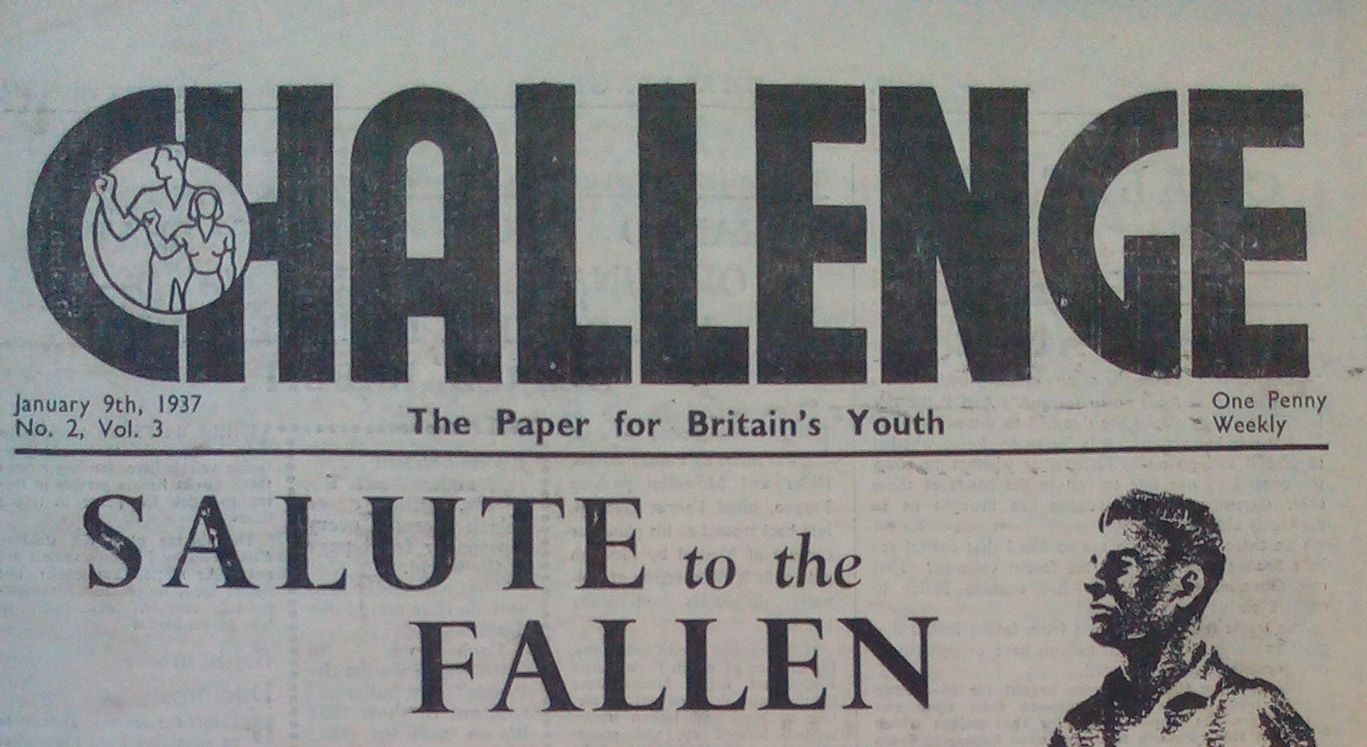 From 1936-1939 the Spanish Civil War waged between the people of Spain and the forces of General Franco. Over 35,000 men and women from over 50 countries left their homes in order to volunteer willingly to help the Spanish people, including 2,500 from Britain & Ireland.
Just under 200 of them were listed as members of the Young Communist League, and Challenge Magazine gave lots of coverage throughout. The following article from January 9th, 1937 is dedicated to three comrades who were killed on Christmas Day in 1936.