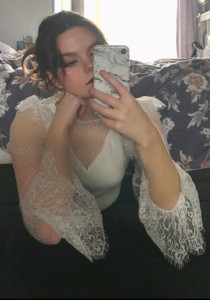 The Home Office has been admonished for creating a website that pretends to supply independent advice to asylum seekers contemplating moving to the UK, but omitted the fact that Priti Patel's department is at the bottom of it.
Allegedly, the Chartered Institute of Public Relations (CIPR) censured the Home Office for making the website designed to discourage people from seeking refuge in the UK.
The Information Commissioner's Office (ICO) has received a complaint relating to the website's content and failure to declare the source of the information. Now the ICO is examining whether to begin an investigation or not.
The website claims: "The UK asylum process does not offer any advantages. It is safer and easier to apply for asylum in the country you're in now."
On the Move, which is the front organisation, has been promoted to asylum seekers in France and Belgium in the midst of a £23,000 social media campaign by the Home Office.
Undeterred by chastisements from the CIPR, the website has not been changed to amend the omitted fact of who the publisher is. It affirms that the contact details and IP address of users will be recorded, that the privacy policy may be altered whenever and that occasionally other unmentioned bodies are used to aid the website's services, spotlighting the increasing role that surveillance is becoming in this state.
Some of the information used to deter asylum seekers includes the website detailing that many people who cross the English Channel won't be eligible for free hospital treatment, in spite of the fact that asylum seekers are indeed eligible for free NHS treatment.
The ICO has commented, saying: "Organisations must use people's data transparently. This means organisations must be clear, open and honest with people from the start about who they are, and how and why they use their personal data. We have received a complaint on this matter and we will be assessing the information provided."
It's important to draw lines between the increase of power to security forces and the plight of asylum seekers. New proposed legislation heightens the risk that asylum seekers will be deported and pushes many into the hands of people smugglers. This misleading website is part and parcel of that.
The government claims that the information published on the On the Move website helps people avoid dangerous crossings but in reality it does the total opposite. If the Tories truly cared about the safety and well being of asylum seekers, they would not be stranding them alone with no assistance under the hostile environment. This state violence can't be tolerated any longer.
Mainstream debates have highlighted the Tories' complicity in the devastating impacts of crossing the border but largely ignore the direct action needed to ensure the safety and comfort of asylum seekers. It's a matter of life or death for these people so there's no time to rest on our laurels.
We must challenge every course of action the government uses to attack and oppress asylum seekers and other migrants in this country and across borders.
Georgina Andrews