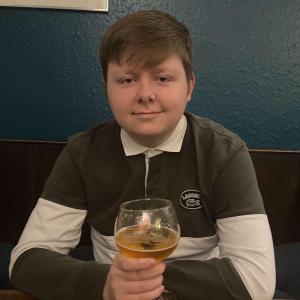 One of the largest figureheads of the far-right in Britain, Tommy Robinson (Stephen Yaxley-Lennon), has lost a libel case involving school child Jamal Hijazi.
In 2018, a video emerged of Hijazi being attacked by two school children. Afterwards, Yaxley-Lennon attempted to claim that this was Hijazi's fault due to him being a bully in the school despite the comments being completely unfounded with no evidence at all. It's clear that the comments were only made to further his racist agenda with no consideration to facts or the truth even if it means causing trauma and distress to a child.
The judge ordered that Yaxley-Lennon pays £100,000 in damages to Hijazi. The judge said: "As was entirely predictable, the claimant then became the target of abuse which ultimately led to him and his family having to leave their home, and the claimant to have to abandon his education.
"The defendant is responsible for this harm, some of the scars of which, particularly the impact on the claimant's education, are likely to last for many years, if not a lifetime."
Including the money involving court costs and damages, Yaxley-Lennon will have to fork out £500,000 overall. It would appear that this is money that he might not have as, after the trial, Yaxley-Lennon claimed that he is now bankrupt.
This is by no means the first time that Yaxley-Lennon has faced legal issues. He has previously been convicted of (and in some cases convicted more than once) of assault, public disorder, having a false passport in the USA and fraud. In total, he has served three custodial sentences. During one stint in prison he, was forced to move to a different prison due to frequent attacks from other inmates.
He truly lives up to the name that he chooses to adopt at the moment, Tommy Robinson, which comes from a Luton Town FC hooligan.
Today, Yaxley-Lennon's political ventures involve pathetic anti-vaccination rants on the app Telegram.
Since the collapse of the English Defence League, his other far-right projects have been hit with failure and organised anti-fascist resistance. Could it be that Yaxley-Lennon's decline is part of a larger decline of the far-right in Britain? Or is it simply a personal failing on Yaxley-Lennon's behalf?
Ben Ughetti