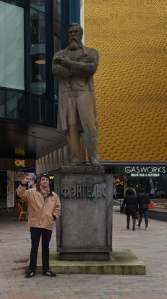 Tomorrow marks 100 days until the start of the 2021 United Nations Climate Change Conference in Glasgow. It is due to take place in November having been pushed back a year, due to the Coronavirus Pandemic. 
Concerns remain that the event could act as a 'superspreader' of Covid-19 with 30,000 guests from over 200 countries expected to make their way to Glasgow from across the globe. Local Council leader, Susan Aitken (SNP) has rejected such claims saying that safety protocols are a key priority, and dismissed calls for the event to be held virtually. Telling the local press, Aitken said "the importance of these discussions are such that they have to be in person."
The SNP-controlled council have already come under fire from the GMB and other trade unions for their running of the City ahead of the Conference. Newly appointed GMB General Secretary Gary Smith, recently tore into the local authority leadership. He said "The hypocrisy around this event coming to Glasgow is staggering. Glasgow has suffered huge cuts to public spending, the streets are filthy, the infrastructure is crumbling, the public realm is in a terrible state of decay."
"Working class communities around Glasgow have been absolutely abandoned by the council." He said: "We've got filthy streets and kids going to school hungry, and here we are welcoming the world to talk about this big new future. I am deeply uncomfortable with that. We don't even have a publicly-owned, clean public transport system in Glasgow."

Year-on-year, the council budget has been cut for over a decade. Many believed that the cuts to local government would have lessened when the SNP won in Glasgow for the first time ever, outmanoeuvring Labour who ran the Council for over forty years. However, the SNP Government at Holyrood remain steadfast in their ideological determination to centralise all power in Edinburgh. 
In response to Smith, Glasgow City Council said "For Glasgow, COP is about attracting investment; making safer and healthier places to live; creating jobs and providing skills for a new low carbon economy; making our homes more affordable to heat and connecting communities with accessible, green public transport.". They continued, "We are the right host precisely because of the challenges we face as a post-industrial city, which are replicated across the world.".
So where does this leave us, and is Glasgow in a fit state to host the conference? Will the Conference live up to the expectations placed upon it?
The talks are crucial if we are to have any chance of surviving the oncoming climate catastrophe that looms over us. Across the world we are seeing unprecedented weather, from floods across China and Europe, to heatwaves in North America and Britain. We are seeing Earth burning in real-time.
Back in 2015 at COP21, the Paris Agreement was made and countries pledged to cut emissions to limit global warming to 2°C above pre-industrial levels, with 1.5°C being the real target. This crucial measure of 2°C was agreed as the absolute maximum limit to which we could allow before climate catastrophe becomes unavoidable.
While nearly all countries signed up to this Agreement, they did not agree specific measures to implement to achieve this reduction in emissions. These measures are set to be agreed at this year's conference making it especially important that the conference goes ahead.
However, as we've seen time and time again, the success of the conference will be measured in deeds not words. The Scottish Government are not party to COP26 talks, and will instead work in conjunction with the UK Government. Whilst the SNP talk a good game on the environment, certainly better than that of the Tories, there are fears that the Scottish Government are failing to deliver on their plans for Net Zero by 2045, having missed its emissions targets for the last three years in a row.
The Scottish Government has been accused of hypocrisy after it emerged that a new oil field near Shetland could get the green light to extract 800 million barrels of oil. While it has been submitted to the UK Government for approval, the Scottish Government has refused to rule out supporting the measures. A Scottish Government spokesperson said: "We are wholly committed to becoming a net-zero economy by 2045 and, whilst this is ultimately a reserved area, any Scottish Government support for oil and gas businesses operating in the North Sea is conditional upon them contributing to a sustainable and inclusive energy transition, and ensuring a secure energy supply."
The situation is bleak, and without systemic overhaul, climate catastrophe is all but inevitable. COP26 is a crucial instrument in our toolbox to reach consensus and to ensure world leaders understand the need for change. But it will not be easy. On the one hand, we have those who remain completely dismissive of any attempts to curtail emissions, for example Australian PM Scott Morrison who backed Australia's use of coal while the county burned as a result of wildfire. Morrison famously addressed the national parliament in 2017 whilst holding a lump of coal and said "This is coal. Don't be afraid. Don't be scared. It won't hurt you." Of course we know that coal is hurting us. The burning of coal is responsible for 46% of carbon dioxide emissions worldwide and accounts for 72% of total greenhouse gas emissions from the electricity sector. Meanwhile on the other side, we have politicians who are entirely unwilling to support a just transition which supports workers into a new age of environmentally friendly consumption. We cannot afford to let workers suffer for a crisis which is not their fault. 
Politicians from across the political spectrum have been pleading in recent months that they understand the severity of the situation. COP26 President, Alok Sharma said "COP26 is our last best hope of avoiding the worst effects of climate change, and we cannot afford to fail." Mr Sharma added: "Over the next 100 days, we need all governments to accelerate the green transition, so that we leave Glasgow with a clear plan to limit global warming to 1.5C. "This will set the course of this decisive decade for our planet and future generations." Sharma's words are important and ring true, but they do not match up with his Government's actions. 
While the UK Government, and Governments across the world gear up for the COP26 talks. So too must we develop our own strategy for the talks. We cannot allow the discussions to go ahead as planned without ensuring world leaders understand the scale of issues at hand.  
With all eyes on Glasgow, there is no better time to make it clear that enough is enough. Capitalism is both unwilling and unable to deal with the scale of the issue. We need systemic overhaul to rid the world of exploitation, not just of man by man, but of land and of the environment. As Marx said, Capitalism is a system which consists "Not only of robbing the labourer, but of robbing the soil; all progress in increasing the fertility of the soil for a given time, is a progress towards ruining the lasting sources of that fertility."
In our lifetimes, we will see the end of capitalism as we know it today. How it ends is up to us, and more crucially, what succeeds it too. COP26 must be used as a catalyst for this shift. The local council has said they welcome protests in the city, saying it is vital that people are allowed to voice their opinions during the talks. Susan Aitken said "Glasgow has long been a city of protest. We are known for our bolshiness and for speaking up on issues that concern us, and we certainly wouldn't be looking to turn away people coming in to make their voices heard at COP."
As we've already seen before, the actions of both local and national leaders is more important than the rhetoric, and despite Aitken's attempts to claim the city's history as her own, the SNP need to step up their game if they are ever to be considered 'bolshy'. Nonetheless, the people of Glasgow will certainly try to live up to the description. As a city, we have to use this opportunity to ensure world leaders keep to their word and guarantee to cut emissions to sustainable levels AND support workers as part of a global just transition. Only by doing both, will we be able to survive the oncoming climate destruction. I urge everyone to use the COP26 to demand the change that is required. We are no longer fighting for our children's lives, but our own.
Peter Stoddart