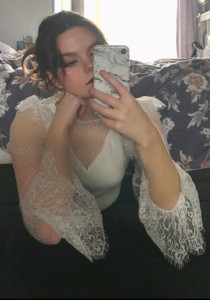 A group of armed men have assassinated the President of Haiti, Jovenel Moïse, and seriously harmed his wife in their home, according to an announcement by Haiti's interim prime minister, Claude Joseph.
Joseph said the murder was carried out by an "armed commando group" that included foreigners, whilst speaking on a local radio station.
Following this appearance, Joseph declared a state of emergency across the country in a televised national address.
As they entered Moïse's guarded home, the assailants asserted that they were members of the US Drug Enforcement Administration (DEA), according to the Haitian ambassador to Washington, Bocchit Edmond.
Videos on social media show a man with an American accent claiming in English: "DEA operation. Everybody stand down. DEA operation. Everybody back up, stand down."
Neighbours described hearing gunshots and witnessing men dressed in black running through the streets.
Edmond also said: "It could be foreign mercenaries, because the video footage showed them speaking in Spanish…This is an act of barbarity. It's an attack on our democracy."
The President of the United States, Joe Biden, labelled the assassination as "very worrisome" going on to say in a written statement, "…we stand ready to assist as we continue to work for a safe and secure Haiti."
The assassination occurred the day after Moïse had appointed Ariel Henry as the new Prime Minister and to ready Haiti for presidential elections in the coming two months.
Moïse's time in office was marked by a rise in political instability, accusations of corruption and a lengthy contention about when his time in office should end. After the country failed to have legislative elections, Moïse had been ruling by decree for over a year and wished to force through contentious constitutional adjustments.
In recent years, Haiti has seen an increase in gang violence, often bound up with political parties, including Moïse's party, to fuel political violence by supplying gangs with guns and money to threaten his opponents.
The opposition alleges Moïse should've resigned on 7 February to coincide with the fifth anniversary of 2015 elections that were called off and then repeated a year after due to accusations of fraud. They claim that Moïse defied Haiti's 1987 constitution as he failed to hold legislative elections in 2019. In February the US declared it supported Moïse's opinion that he had the right to govern until next February.
The Petrocaribe scandal, which emerged from a plan to purchase discounted oil from Venezuela on cheap credit, has also inflamed instability. The scheme was meant to free up finances for social schemes, but the money was pocketed by politicians.
The Previous Foreign Minister, Joseph, has assumed the role of comprador to aid imperialism. Joseph, who has a degree from a New York university, was chosen by Moïse, could not have been backed by Parliament considering Parliament had been dissolved and maintains that Moïse wasn't a dictator. Despite the word 'interim', Joseph has been in charge since April 2021 and has extended his time in office until September 26 2021.
The US has said that it "looks forward" to cooperating with Joseph and it's not the first time they've collaborated together. In the 2000s, the CIA's NED established the fictitious student movement, the Grand National Front of Haitian Students (GRAFNEH), which worked with the bourgeoisie mafia to destabilise the budding democracy the poor majority had fought to create. Joseph was one of the NED's lackeys in this scheme.
It's clear that the assassination will be used as an excuse to increase aggression on the movement against imperialism in Haiti.
Security forces have already been strengthened by Joseph to aid in the disorientation of organisers and mass anger with martial law imposed. Undoubtedly, Haitians will protest against another puppet dictator and will call for actual popular democracy. Now Joseph has given the green light for the military and police to arrest and kill people in the streets without any warrants or charges with the State of Siege.
Moïse was a puppet of US imperialism, too, but the population's intensifying hatred of him grew to be too much trouble for US interests.
Georgina Andrews