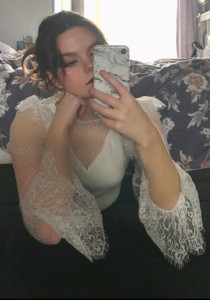 Britain will stop visas for visitors from nations the Home Secretary regards as refusing to participate in taking back shunned asylum seekers.
In planned legislation released yesterday (Tuesday 6 July), Priti Patel and successive home secretaries would have the authority to halt or impede the processing of applications from nations that do not "cooperate with the UK government in relation to the removal from the United Kingdom of nationals of that country who require leave to enter or remain in the United Kingdom but do not have it."
If foreign states do not comply with the UK, the clause in the Nationality and Borders Bill additionally allows for the Home Secretary to charge further monetary demands for visa applications.
The plans echo US legislation that authorises officials to ban visa routes from countries that refuse to take back undocumented migrants. Iraq, Iran, Eritrea and Sudan are thought to be opposed to assisting Britain on such matters.
The Bill consists of other measures such as:
Asylum seekers assumed to have entered the UK illegally will no longer have the same entitlements as those who enter via legal routes. Even if their claim is approved, they will be assigned temporary refugee status and will endure the prospect of being indefinitely liable for deportation.
Asylum seekers will be able to be deported from Britain while their asylum claim or appeal is pending, opening the door to offshore asylum processing, where asylum seekers will be kept in concentration camps.
Access to benefits and family reunion rights could be restricted for those deemed to have entered illegally.
The appeals and judicial process will be altered to quicken the deportation of those whose claims are rejected.
The government is contemplating the use of bone scanners to verify the age of asylum seekers to end cases of adults pretending to be children.
Life sentences will be introduced as a maximum penalty for people-smugglers.
Analysis of Home Office data by the Refugee Council indicates that 9,000 people who would be accepted as refugees under the present ruling – those established to have fled war or persecution after formal checks – may no longer be accepted in Britain because of their means of entering the UK, under the new changes.
Fear is one of the Tory government's favourite weapons to produce conformity and consent, helping to prevent asylum seekers from standing in solidarity with each other and allies. It's clear that a broad movement is needed to stop the government from threatening asylum seekers' safety.
The social cost of denying asylum seekers safety is deplorable, leading to sky-high infant mortality rates and death rates due to a multitude of issues stemming from the lack of economic support and racism.
The bolstering of the repressive capabilities of the state is necessarily accompanied by the instigation of this racist hostility and antagonisms between UK residents and immigrants and asylum seekers.
Racism has been weaponised not only to destroy the lives and families of asylum seekers but it has also been used to devastate the living standards of all workers by undermining the solidarity that we need to effectively fight against the Tory government and its lackeys.
Georgina Andrews