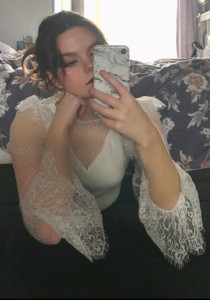 If the Tory government doesn't increase a 1% pay offer, senior doctors in England may refuse to do overtime.
Due to a pay offer that the NHS workforce have labelled as a "slap in the face", the threat of industrial action has developed following the Royal College of Nursing's announcement that it would contemplate balloting for industrial action.
The British Medical Association (BMA) is to inquire about ceasing paid and unpaid overtime if the pay offer is not nearer to 4%.
Dr Vishal Sharma, the deputy chair of the BMA consultants committee, said on BBC's Today programme that consultants acknowledge the anxiety patients' face currently but there comes a tipping point when it is crucial to "take control".
The former Health Secretary, Matt Hancock, claimed in March that a decision to endorse the 1% rise was elicited by an appraisal of "what's affordable as a nation", disregarding the billions of pounds wasted on contracts given to his and other government ministers' friends.
Review bodies overlooking pay for the majority of NHS staff have made recommendations that have not yet been disclosed. On the back of those recommendations, government ministers in England will determine whether they will raise the planned 1% offer, which has been mentioned by some NHS staff as an element in why they are considering leaving their profession.
The Tories have attempted to justify the meagre 1% pay rise by the economic toll that the pandemic has had on the nation meanwhile during the Covid crisis, the UK has acquired 24 additional billionaires. These circumstances are spawned from a crumbling system that values profit over human lives and needs. This work is indispensable to the functioning of any society, especially during a pandemic, and yet the Tories have no issue letting NHS workers become disenfranchised with their jobs.
This all comes as the range of pacification techniques, including the NHS badge and Thank You Key Workers posters, used against NHS workers is becoming more vast. I do not deny that these tokens bring many people happiness and reward but the massive diffusion of such practices tells people that a poster on a window and a clap in the streets is all NHS workers need and desire, rather than a pay rise, whilst distracting people from the government's perpetration of key workers' disenfranchisement. The apolitical discourse surrounding such campaigns merely serves to extend the exploitation of NHS staff.
As Boris Johnson's government begins to reduce restrictions, it's vital that the work continues to be done to ensure NHS staff aren't sold short.
Georgina Andrews