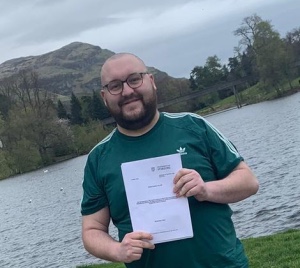 The National Health Service has been awarded with the George Cross to mark 73 years since it's founding in 1948. This pomp and circumstance from the Royals, however, is yet to be followed up by a meaningful pay rise for any NHS workers, highlighting that this is nothing more than a shallow propaganda stunt.
These stunts are meant to paint the NHS as a body outside of politics, a great institution of the Kingdom and not a hard won victory of the working class fought for by successive generations, one which everyone, including the politicians so desperate to sell it off, is fond of.
Since the dawn of Tony Blair and New Labour, successive governments have fought to allow business interests to supersede public health. Even in a global pandemic, Tories were seeing an opportunity to accelerate the process of privatisation, with countless scandals of NHS contracts being handed to private interests, often close friends of ministers.
While Matt Hancock's extra marital activities has deposed him as Health Secretary, his vile policies have continued to rot our National Health Service. While MPs such as Richard Burgon, with broad left support, has forced Sajid Javid to backtrack on the appointment of Dido Harding (the Tory peer who spent £37 billion of taxpayers' money on the failed test and trace programme for her friends at Serco) as head of the NHS, there remains the issue of Hancock's Health and Care Act. This Act hopes to resolve the problems caused by for-profit control of the NHS, with further corporate involvement, and it must be stopped.
Tom Flanagan