The Communist Party is set to hold two high profile Unemployment Fightback events on 29 May and a week later on 5 June featuring speakers from across the labour movement.
Unemployment has risen by over a million during the pandemic and millions more, disproportionately the young, women and minorities, are expected, as furlough ends.  There is obviously a need to build a movement to challenge unemployment and to go further, to demand investment in future well-paid jobs and apprenticeships. Class unity and workplace organisation will be necessary to build this movement which will also need to take on underemployment, job insecurity and the gig economy with its zero hour contracts.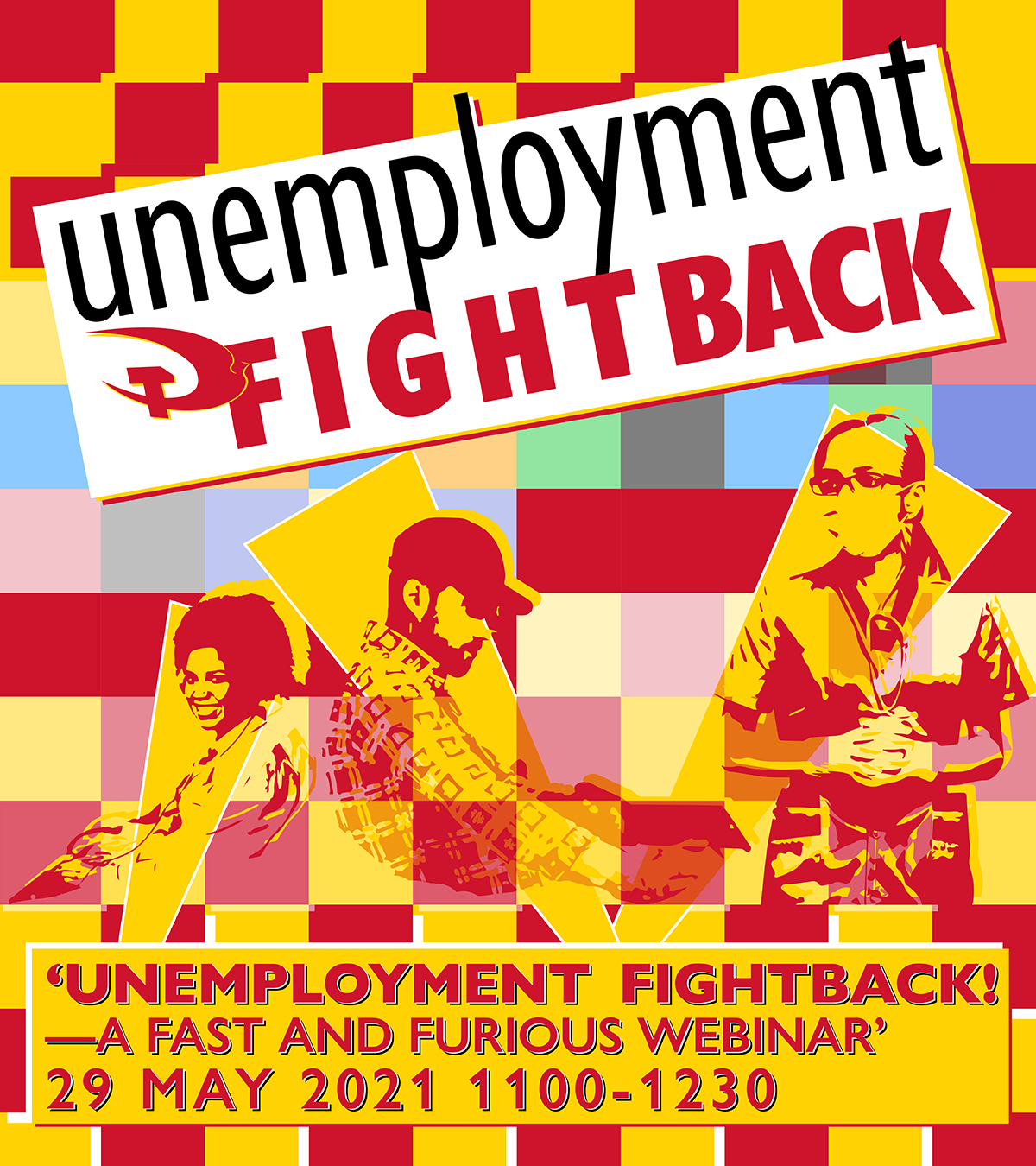 On 29 May the CP event will have 12 speakers for a 'Fast and Furious' webinar of experiences and ideas for the struggle ahead from trade unionists, political activists and campaigners and including an international dimension including:  Bill Greenshields and Molly Brown (CP in discussion), Mark Porter (Rolls Royce Unite at Barnoldswick), Rohan Kon (Sheffield Needs a Pay Rise), Laura Smith (ex-Labour MP and No Turning Back campaign), Johnnie Hunter (YCL), Helen O'Connor (NHS activist), Steve Turner (Unite), Sabby Dhalou (SUTR), Speaker from the Communist Party of Spain (on a bill to protect gig economy employees), Jackie Simpkins (War on Want) and Mick Lynch (RMT).
The follow up meeting on 5 June will be limited to 5 speakers and will focus on organising trade unions and community campaigns to build the necessary movement.  Most of the time will be spent on group and plenary discussions to pull the ideas of the previous week together and develop our campaigning.  Some of the first session's speakers will be invited to join in on the second session.
---
You can read the full programme and register for the event here.
Challenge Culture Desk