Mazdoor Kisan strike illustrates the extraordinary strength of the 21st Century Indian labour movement in the face of anti-labour laws.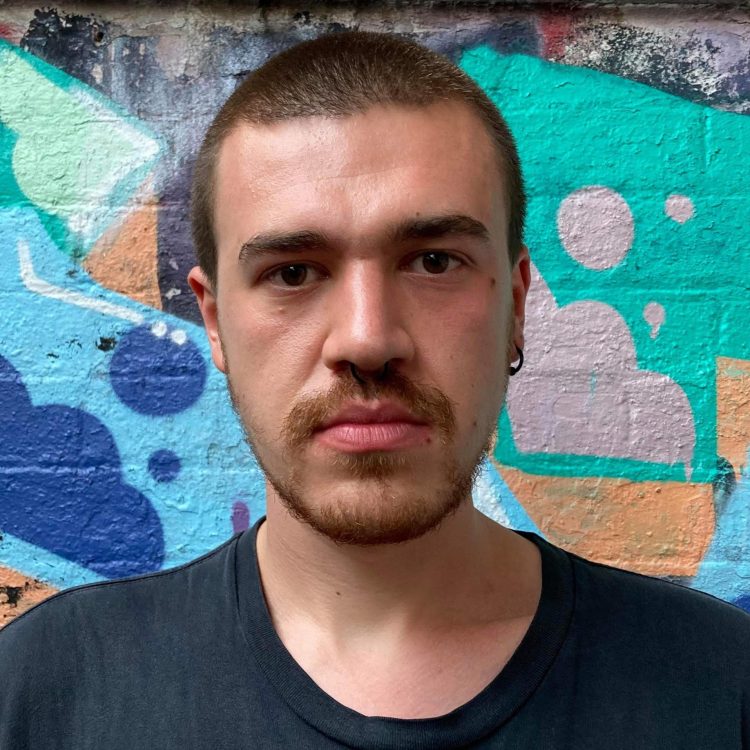 On the Thursday 26th November, India experienced one of the highest strike turnouts in the country's history.
The Mazdoor Kisan strike mobilised workers from all industries in response to the Modi government's implementation of anti-labour laws.
Alongside parties such as the Communist Party of India (Marxist) (CPI(M)) spearheading the mobilisation, 10 central unions and over 300 farm organisations helped call for the strike.
The strike was primarily in response to 4 separate labour codes that had been bulldozed through parliament; the Industrial Relations Code, Social Security Code and Occupational Safety, Health and Working Conditions Code having all been passed on the 28th September 2020 and the Code on Wages having been passed on the 8th August 2019.
These 4 bills were intended to replace 29 existing labour laws, bulking prior legislation together as a means of simplifying and 'modernising' labour regulation.
The 4 labour codes however deny the right to an 8-hour workday, minimum wage, the right to form trade unions, collective bargaining and the right to strike.
In addition to these restrictions on labour law, 3 agricultural bills have been swiftly passed through parliament: the Essential Commodities (Amendment) Bill, the Farmers' Produce Trade and Commerce Bill and the Farmers Agreement on Prices Assurance and Farm Services Bill.
These new agricultural laws aim to distance ownership even further away from the worker, transferring the entire industry into the hands of foreign and domestic agribusiness corporations.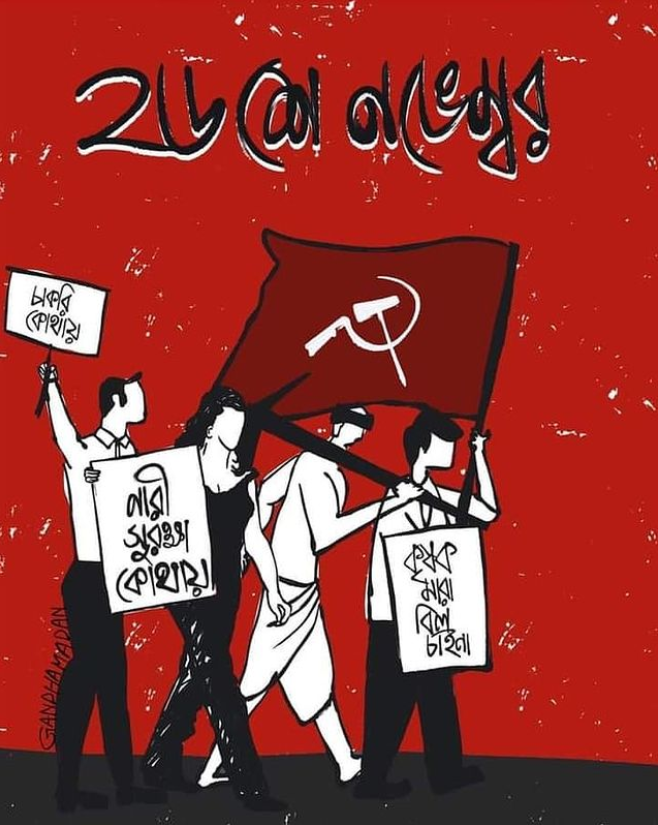 Upon passing the various bills through parliament, Modi has been said to have violated parliamentary procedures by bypassing democratic due process.
The transport, service and industrial production industries are some of the other sectors who were forefront during the strike.
The strike's demands included: 10kg food rations monthly to needy families, expand employment guarantees to urban workers, stop the privatisation of the public sector, universal pensions for workers, 7,500 rupees monthly to poor families, stop the forced retirement of public sector employees, withdraw all anti-labour codes.
Police response to the rallies was extremely repressive, especially towards the numerous CPI(M) railway blockades around the country.
Tear gas and water-canons were used to deter the many workers who stepped foot on the streets to defy the government's sudden wave of repression.
The police's use of force only continued to increase the antagonism between worker and capitalist; citizen and state.
The Communist Party of India (Marxist), Communist Party of India, Communist Party of India (Marxist-Leninist), Revolutionary Socialist Party and All India Forward Bloc have issued the following statement:
"The Left parties extend their complete support to and solidarity with the huge protests by the farmers of the country. Lakhs have converged around Delhi demanding the withdrawal of the Agri laws, passed in the parliament in a brazen anti-democratic manner, and the Electricity (Amendment) Bill."
"Braving intense repression and in the midst of severe cold wave conditions, lakhs of kisans have reached Delhi. However, they are not being permitted to come to Parliament, as announced earlier, to present their demands."
"The Left parties call upon all their units in the country to coordinate and organise joint solidarity protest actions in multifarious forms appropriate to the concrete local situation. The calls given by the kisan organisations, agricultural labour organisations and trade unions must be supported."
"The Left parties demand that the Prime Minister and the Central government accede to the demands of the protesting farmers for safeguarding Indian agriculture, our food security, remunerative returns to kisans, prevent artificial food shortages and rise in prices of essential commodities."
Nathan Czapnik