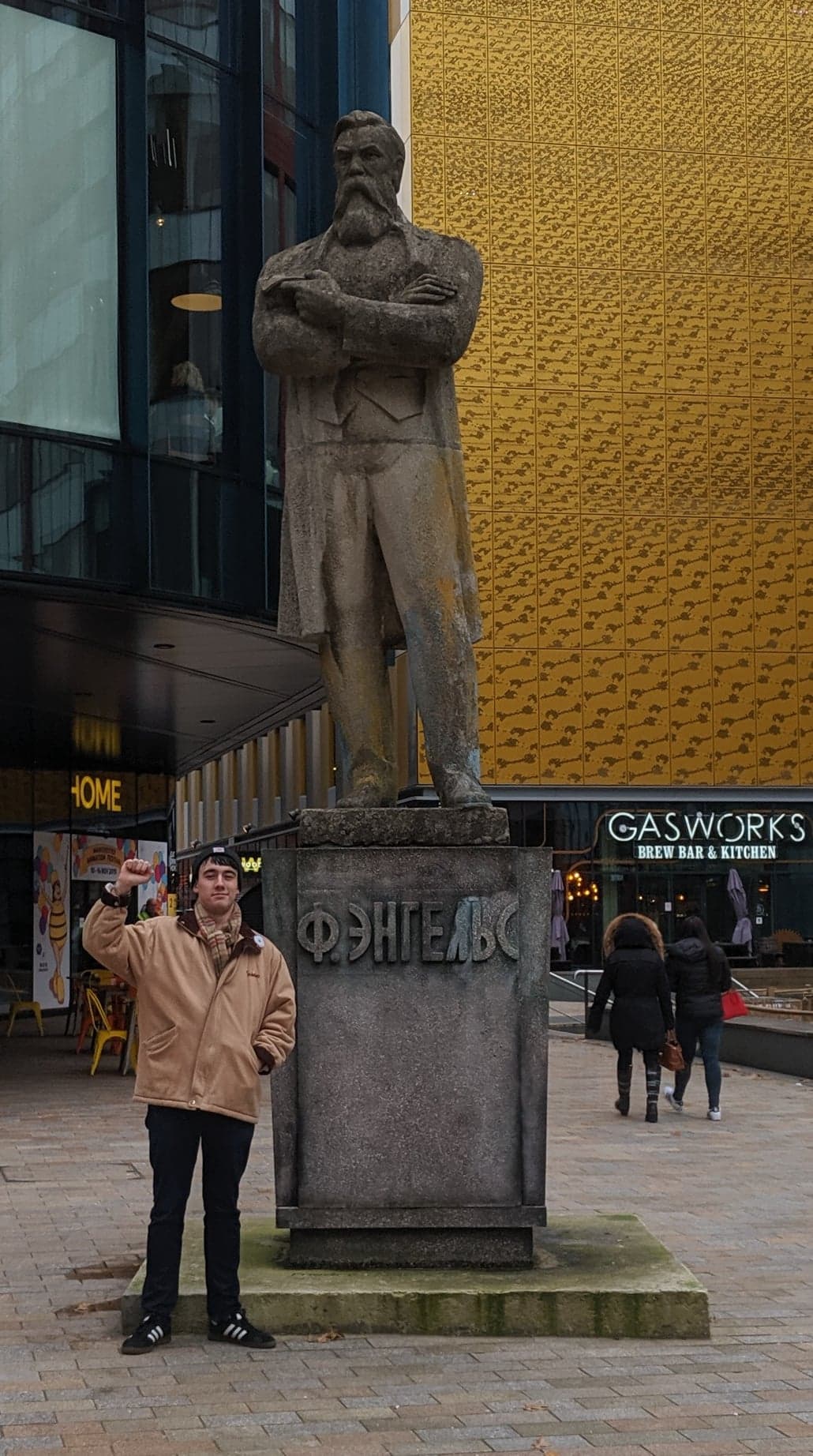 It has been announced this week that the UK military is to receive an extra £4bn a year over the next four years. This represents an increase of around 10% per annum and sits on top of existing plans to increase defence spending at above inflation rates.
The money will fund space and cyber defence projects such as an artificial intelligence agency, and so-called "electronic warfare". Further highlighting the continuing shift away from traditional military spending towards a new age of warfare.
Prime Minister Boris Johnson said yesterday that he was making the announcement despite the ongoing Coronavirus Pandemic because "the defence of the realm must come first", adding that "The international situation is more perilous and more intensely competitive than at any time since the Cold War". Tory Governments continue to prioritise the fight against the socialist bloc, targeting China in particular, above the welfare of their own citizens – this is as true today as it was in the 1980s.
This additional funding comes after the Government announced it was to cut billions from the International Aid budget following its merger with the Department for International Development (DFiD). The contrast between the two budgets highlights the priorities of this cold and callous government, whereby peace is continually valued less than war.
Despite opposition from peace campaigners, the Labour Party welcomed the spending-Labour's shadow defence secretary John Healey said the extra money would give "a welcome and long-overdue upgrade to Britain's defences after a decade of decline".
Clearly Starmer's Labour is keen to follow Blair as we shift into a new era of international warfare…
In a statement released today, the Stop the War Coalition said the announcement "comes at a time where there are supposedly not enough public funds to make hospitals and care homes truly safe, where children are crammed into classes of 30 plus and where frontline staff are being denied decent wages". Adding "Those who face even worse cuts and inequality in the future can be forgiven for not sleeping soundly at this news."
The Government have lauded that the spending will create tens of thousands of new jobs- very welcome in the wake of the ongoing pandemic as unemployment continues to surge. However, we have to ask why military investment continues to flow when investment could be made to fund a Green New Deal – as the YCL have continually called for.
As we begin to leave the EU, and regain control over state aid powers, why can this investment not be made in domestic industry and manufacturing, for example in Rolls Royce or General Electric, where thousands of job losses have already been announced? Similarly, could this investment not be made in the defence of the commercial air industry to defend the tens of thousands of jobs currently being cut across the country? Surely these areas are more worthy of investment than a pet project "space force".
We are at a crossroads. Leaving the EU represents a huge opportunity to break from the authoritarian NATO backed military presence it is building. But, with a Tory Government in charge, we remain in peril, as they look to renew trident and invest in a new age of warfare. We have to combat the new growing Cold War with China, else we descend further back in time.
We must renew our efforts for peace as part of a broad movement, demanding investment in renewable energy over rockets and missiles, saving jobs not space programs, in support of global development rather than global warfare.
YCL General Secretary Johnnie Hunter warned, "today's announcement is the culmination of what Britain's communists have been warning against for years now – the drive to a new Cold War. In a country with millions unemployed, millions of children living in poverty and with our public services and NHS crumbling, the government have chosen to waste billions on arms and foreign interference."
He added, "young people in Britain have nothing to gain from an arms race and cloak and dagger games against Putin's Russia. We should have peaceful cooperation with China, not be forced into conflict at the command of the White House and the Pentagon. The only winners are US imperialism and the arms manufacturers."
He concluded, "The world will be a more dangerous place as a result of today's decision. A conscious choice has been made by this government to send more children to bed hungry at night in order to build more weapons of mass destruction. Its more important than ever that young people get involved in the fight for peace and an independent foreign policy based on cooperation, not war."
Peter Stoddart