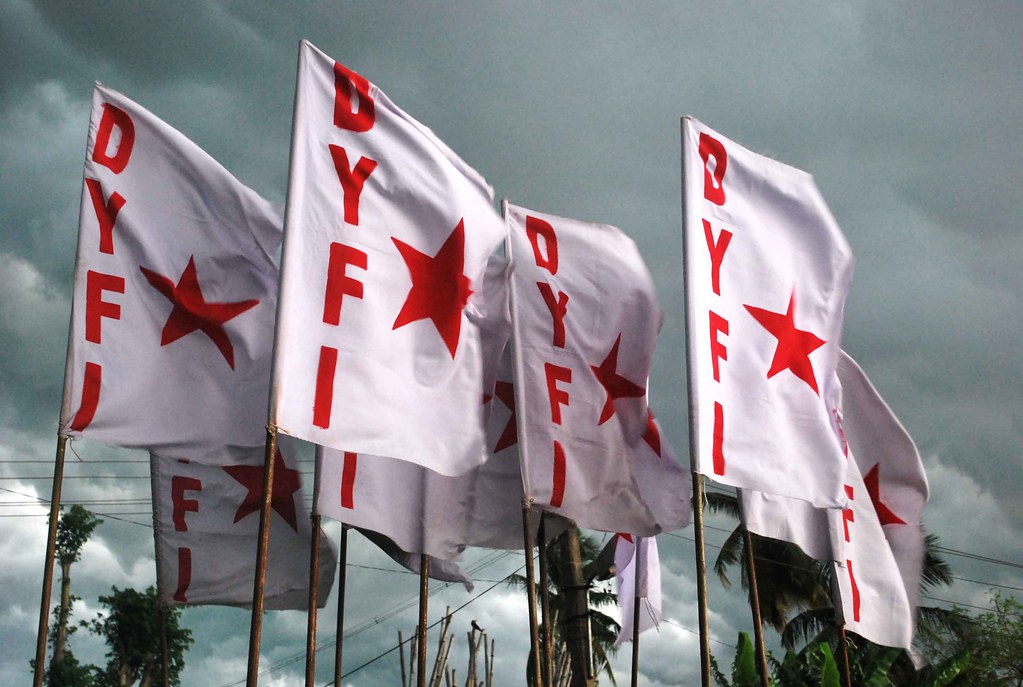 Young communists in the Indian state of Kerala have raised around £1.2 million in distress relief funds after two devastating floods and the threat of a spike in the Covid-19 pandemic.
Members of the Democratic Youth Federation of India (DYFI), the youth organisation associated with the Communist Party of India (Marxist), initiated the Recycle Kerala campaign in May, collecting 3,000 tons of recyclable waste in the southern state.
Old newspapers, bottles and other scraps were picked up from houses across Kerala. The waste materials were sorted, segregated and sold for recycling. Some, like the bottles, were upscaled by creative members of the organisation.
The DYFI cleaned canals and sewers, scavenging for recyclable materials — 6.5 tons of plastic waste was removed from bodies of water across the state. The youth brigade took part in monsoon cleaning activities and collected contributions for the drive.
DYFI members took up hard labour, including in quarries and construction sites. Card-carrying members also donated one day's earnings from their jobs to the relief fund. Several Indian Soccer League stars like C K Vineeth donated their Indian national team shirts to be auctioned.
The state of Kerala, ruled by a CPIM-led Left Democratic Front government, has the highest rankings in development indices across India. In its four years in power, the government has doubled social welfare pensions for the ailing and the elderly.
It has built more than 200,000 homes for the homeless. The government has also undertaken a Green Kerala campaign that aims for a more planet-friendly approach to life.
The state has recently suffered from two massive floods, the victims of which benefited from the chief minister's Distress Relief Fund.
Kerala is also battling a second and more severe wave of Covid-19, after successfully managing to contain the first wave.
DYFI, besides its political activities, is very active in relief and rescue operations, volunteer work and other humanitarian efforts in the state.
The organisation provides midday meals to patients in the major hospitals of Kerala. DYFI is also one of the leading blood donors statewide.
The southern state was praised for its approach to the global Covid-19 pandemic after recording its first cases in January. It swiftly implemented a track and trace system, isolating more than 3,000 people.
State investment in public health services meant it was well-prepared to deal with the outbreak.
It also established mental health hotlines and ensured hot meals were delivered to children at home while schools were shut down.
Public information campaigns were essential in containing the spread of coronavirus. A second wave has hit Kerala but the fatality rate remains the lowest in India at 0.3 per cent.
V. S. Shyam