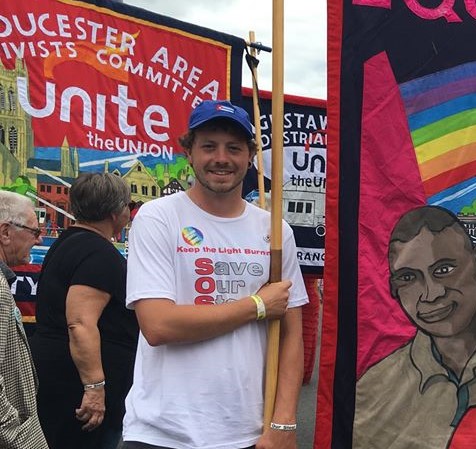 Like other regions of the UK and many other parts of the world, Cornwall has been on lockdown since the end of March with many workplaces having shut down and many workers having been furloughed. Governmental failings have been repeated here, as elsewhere, with lack of PPE and protection for essential workers and vulnerable people. Many bosses were also quick to dispose of their staff on the proverbial scrap heap when something else, also know to be proverbial, hit the fan.
There have also been some other spectacular bungles specific solely to Cornwall, not the least the £10,000 cash giveways given to 'local businesses', many of which have been exposed recently as being second-home owners. Not merely businesses that own and run otherwise useful residences for the local community as holiday properties for tourists in the summer who can legitimately pass as businesses but encompasses a large number of wealthy individuals who own personal holiday retreats in secluded maritime communities.
Many of these are registered as small businesses for tax purposes (read tax-dodging) and are thus eligible for these free giveaways. It seems that they will give you money for being wealthy all at the expense of both local and national taxpayers, many of whom will likely be struggling in these difficult times.
If your heart is already bleeding then you could spare a thought for the tourism bosses who have been using their voices in the press to whinge about the loss of tourist money predicted to come into Cornwall this year. £2.4 billion which is a substantial amount, however if local and national governments had worked to keep and to build actual industries, whether creative or manufacturing then the people of Cornwall would not have to rely on such a unreliable industry which provides seasonal, minimum wage and zero-hours prospects at best.
Owain Holland