Before deciding to move to China I didn't have a huge interest in politics. I was aware somewhat to what was going on as a teenager and it wasn't until Brexit came into the public consciousness that I became more interested, as I think, everyone did at the time in the UK. Initially an art and business student at university, my first exposure to this area of politics, was my fascination with Chinese and Soviet designs exhibited on the posters in the mid-to-late 20th century. From not knowing the meaning of it all, I educated myself to where I find myself now, in great company among my comrades.
I arrived in China initially as a vacation destination in January 2018, I was adventurous, I landed with minimal language experience, completely on my own, in Shanghai Pudong Airport, looking for something different. Across 2 weeks I had an amazing adventure and met the most hospitable nation of people who ultimately assisted me in the following months of a permanent move there, specifically to Hangzhou, where the West Lake was something I wanted to wake up to every morning. I went back to China in October of the same year, and as the months went on, as I started to learn the language, and make more friends and contacts and set future goals of what I want to achieve as an individual there.
I began to realise to governance of the country was a big factor to why the mine and other's lives was how it was.
I was lucky enough to experience the celebrations of the 70th anniversary of the founding of the People's Republic of China in Beijing where my parents joined me to vacation. During this celebration, my admiration for the CPC began to grow as I saw the journey and vast growth the country and its people had experienced in a relatively short time, along with Xi Jinping's speech which was inspiring.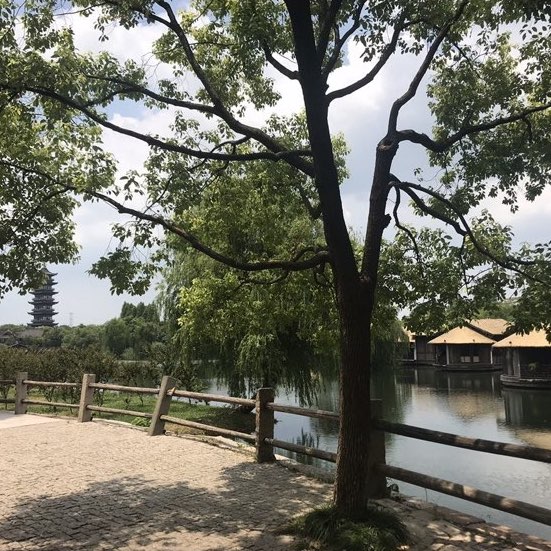 But my affirmations really came about when the pandemic hit. My individual plans and goals were put on hold as I landed back in Shanghai from a vacation in Seoul on 2 February 2020. On the way out to Korea in mid-January, me and my friends were aware of the news of the growing concerns of this new virus, but didn't know much more than that, nor did many people. We followed the actions of others around us in the airport, sanitising hands and wearing masks. This was the same in the airport in Korea and on arrival back in Shanghai it was a strange experience.
Never had I seen Shanghai Hongqiao International Airport (虹桥) or Hangzhou East railway station (杭州东) so empty before, there were precautions set up to monitor temperature and questionnaires to monitor where people had come from and are travelling to, there was also security at both Shanghai and Hangzhou who spoke English to explain to me what was going on and assist me on what I should do next. He advised I return home to my apartment to follow West Lake (西湖) district regulations and community regulations. I think that although no one wanted a pandemic to happen, it was somewhat helpful that it occurred during spring festival, for the fact that most businesses were closed, and most people were at home with their family, so it was an easier task to keep the businesses closed and people at home and extend the holiday.
Although I was receiving worried messages from family back home, I was confident in the system that was quickly being put in place. From the responsible jobs the security guards (保安) at my community where conducting, to the technology around keeping everyone safe that was very quickly implemented on my Alipay app.
After a few days there was even an option to display this in English, which was very helpful. But in hindsight, it wasn't necessary as I had become accustomed to the phrases such as "health code" ("健康码") and "green code" ("绿码") at checkpoints by security personnel, with some clarifications of their meaning by my Mandarin teacher, who was a Wuhan native, visiting home for the holiday, who I unfortunately didn't get to see again in person until the lockdown in Wuhan was lifted.
Other than that, I went out once every 2 days to get groceries and stayed at home until Hangzhou started to open again around mid-April, I followed the advice of not panicking, staying safe and following the rules, letting the professionals do their work. The trust in the good work conducted by the government and the professionals by the population meant that life was able to get back to normality relatively quickly.
I, unlike my follow compatriots back home didn't have to experience the ongoing tragedy to came along with the pandemic, as well as the frustrating closures for months on end. So, I am forever grateful to China for the fact I was able to live through the pandemic relatively stress free, both financially and medically –– a privilege not given to many other people. Especially due to the fact when I returned to London in September of last year, I contracted the Omicron variant in December, and I was very ill over the Christmas period, at one point debating whether I needed to be hospitalised, luckily not. Although I'm sure with the stronger variants that were present at the beginning of the pandemic, I might not have been so lucky.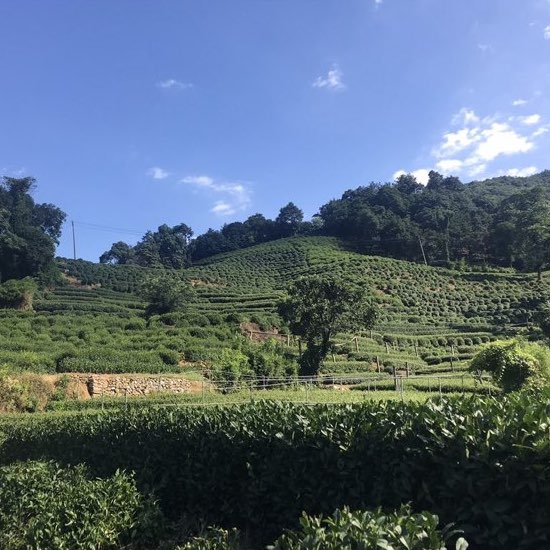 In regard to the 20th National Congress, I understand we will see a next generation of leaders from politicians who have risen up the ladder. A highly educated group, born in China's new era, I am hopeful of the progress to be made in the future of China, on the world stage, continuing with current and new initiatives to make life better for all as per Xi Jinping thought, where I view the stance of improving people's livelihood and well-being is the primary goal of development.
It becomes especially important when taking a people centric approach, having them as masters of the country. As a foreigner, Xi Jinping's thought on promoting a peaceful international environment, with Chinese people and others around the world is important to me, as I see China as my second home, coming together for a shared destiny will only make us stronger.
I am excited to hear the CPC work report to see what the future holds for China. I am also hopeful with the century-old Communist Youth League being an essential step to help this new generation of politicians to progress their career, this educated generation surely took part in revitalising the Youth League in their time for the current and future of the party, and the next generation will only go on to strengthen their efforts. Unifying the youth is a very important task for the future success and aspirations of their motherland.
This is a brief speech on my experience of life and the pandemic in China, and one example of why, on my return to the Britain, I decided to join the Young Communist League and Communist Party. I hope that I can be a part of influencing my own country, and I hope I am able to return to China in the near future. There's still so much I didn't see, before a medical issue saw it necessary for my return to the UK. I am currently studying to be a football coach, a big passion of mine, and I am still receiving weekly Chinese lessons from my teacher in Wuhan. Upon my return, I hope to be even more adept in the language as I was when I left, to continue my personal goals that were abruptly, but understandably put on hold due to the pandemic. Thank you (谢谢).
Jacob Fominov, is a member of the YCL's London branch