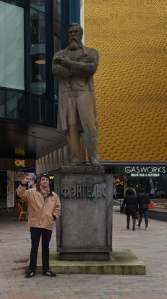 A report published by the Institute for Fiscal Studies (IFS) has found the gap between private school fees and state school spending per pupil in England has more than doubled in the last 10 years.
In 2009/10, the gap between the two sat at around £3000 per pupil, adjusted for inflation, with those in private education receiving around 39% more than their state school counterparts.
Today, the IFS has revealed that, on average, state school spending equates to £7100 per year in England. Meanwhile, average private school fees are around £13,600, meaning private school pupils are getting £6500 more per annum than the average state school pupils.
This means that every single year, the most well off pupils in schools, whose families can afford private education, are receiving nearly double the amount of funding. This does not even take into account the various other means of income that these havens of inequality receive, most notably in the form of tax breaks through supposed charitable status.
Luke Sibieta, of the IFS, said: "While day-to-day state school spending per student has fallen by 9% in real-terms over the last decade, private school fees have gone up by 20% …Longstanding concerns about inequalities between private and state school pupils, which have come into sharp focus during the pandemic, will not begin to be easily addressed while the sectors enjoy such different levels of resourcing."
Of course, this is hardly a surprise for anyone with even half a brain. Private education remains one of the last bastions of the aristocracy in this country and is one of the pillarstones of inequality. This is why the YCL upholds its longstanding demand for an end to all private education.
Our Youth Charter, published last year, clearly states: "We aim to scrap academies and free schools, integrating all religious, trust, academy and private schools back into a unified and secular education system, bringing an end to privilege in education.
"Quality education should not have a price tag attached."
However, as the IFS report clearly shows, those of us educated at state schools are being left behind by a funding crisis deliberately orchestrated by this Tory Government.
Chair of the YCL, Robin Talbot, who works as a secondary school teacher in a state school in London, said, "The latest news about the gap between private and state school funding is another tragic reminder of the inequality that exists in our society, and how the vast majority of our children, working class children are being left in the dark. Education workers, parents, young people and everyone who believes that our children deserve the best chances of living a decent and happy life need to stand together and build a movement for change in Britain. That includes dashing the British Government's longtime obsession with  spending on weapons and military adventures and shutting down tax avoidance and evasion that leave our communities starved of the money that they need to ensure our people's futures."
Private paid for education is always going to result in a two-tiered system. Otherwise, why would anyone pay for it? However, the figures released by the Institute for Fiscal Studies, clearly show the gap is widening. Now more than ever, we need to scrap fee paying schools to enable greater equality in education.
Peter Stoddart