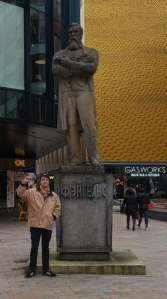 The government has set out plans to make it illegal for restaurateurs to take customer tips or service charge payments from workers.
It is expected the legislation will benefit around 2 million waiting staff and other hospitality workers. Restaurant owners can be fined and forced to compensate workers if they are found to have broken the rules. However, this will have to go through an employment tribunal case, and we all know these courts rarely favour the workers.
The legislation, set to be introduced within the next year, will also set out a statutory code of practice designed to ensure fairness and transparency and will also introduce new rules for freedom of information requests enabling workers to identify an employer's tipping record.
The government has said the legislation "will form part of a package of measures which will provide further protections around workers rights". However, what this package entails has not yet been disclosed. As ever the devil will be in the detail, and the efficacy of these protections will be entirely dependent on how stringently they are enforced. After all, it is estimated that nearly half a million workers in Britain aren't even paid the minimum wage.
This 'fair tips' Bill was first discussed five years ago and the government pledged to take action. Unite the Union said the delay had cost the average hospitality worker £10,000.
Dave Turnbull, Unite national officer for hospitality, said: "We regard this as a first step to stamping out the long hours culture and exploitative working environment that bad employers have got away with for far too long in the UK hospitality sector."
With more and more tips being left via card and contactless payments, the Bill is timely with many restaurateurs passing service charges onto workers. However, the delay and subsequent cost to workers is unforgivable. Throughout the pandemic, hospitality workers saw their wages cut by more than any other sector as they were forced onto furlough with no recourse to reclaim for lost tips -yet another example of how workers have been failed by this Tory Government.
These measures are of course welcome, but they are entirely reliant on employment tribunals, which are cumbersome and deliberately awkward for the vast majority of workers. Therefore, as ever the best, and most important protection comes, not from Westminster legislation, but from organised workers demonstrating their power.
Peter Stoddart