Despite his 2019 manifesto, Boris Johnson is expected to announce an increase in national insurance payments to apparently fund the social care crisis.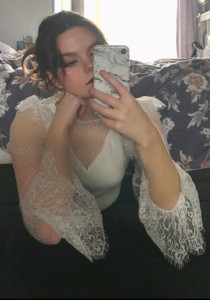 The news could arrive as soon as next week when parliament returns from its summer recess.
The Times and The Daily Telegraph have reported that the rise of national insurance payments is the most likely method used for funding, but how much the increases could be is largely debated.
Supposedly, the Health Secretary, Sajid Javid, wants an increase of at least 2%, however, the Chancellor, Rishi Sunak, doesn't want a rise of more than 1% according to The Times.
On the other hand, the Daily Telegraph is reporting that Number 10 is pushing for a 1% rise too whereas the Treasury allegedly wants a 1.25% increase.
The Justice Secretary, Robert Buckland, has told Sky News that "no final decisions have been made".
The manifesto pledge that some Tories are so squeamish to break entails promises of no rise in the rate of income tax, VAT, or national insurance.
Due to proposed breaking of this manifesto pledge, it's thought that the rise will be disguised as a "health and care premium".
Unsurprisingly, these changes would hit younger and lower earners the hardest. It's clear that the Tories will continue to deprive young people, who are less likely to vote Conservative and on average earn less. This economic exploitation necessarily accompanies a burgeoning oppression in all facets of life that the Tories are using to hold onto their power in light of challenges intensified by the pandemic. It's a task for any young worker to fight against this change whilst also pushing for a social care plan that puts peoples' lives before profits. 
A 1% rise would see £10-£12 billion generated -the total funds needed by the NHS alone.
Although the NHS desperately needs more funding, a rise in national insurance payments will not deal with the structural issues that plague the healthcare system.
When you consider the neglectful policies employed during the COVID-19 pandemic by the Tories, it's not hard to join the dots and realise that this change is not done out of the goodness of the Tories' hearts, but is part and parcel of the ongoing exploitation and oppression of the working class whilst and neglect of elderly and disabled people. 
The increasingly privatised market within the social care system cannot be reformed – it must be destroyed through nationalisation.
Georgina Andrews