To kickstart Recruitment Month, Andrew Gibson writes about the YCL's fight against food poverty in Lanarkshire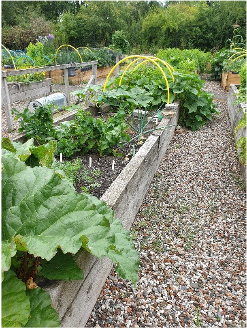 In the Young Communist League, we have set out to raise awareness of food poverty, which Charity Sustain says can affect 8.4 million people in the U.K. The YCL already work closely with foodbanks and help collect food from the public in many towns and cities throughout the U.K.. Whilst setting up a stall to collect food, we are also highlighting the severity of the issue to the general public. However, we are now tackling the issue of food poverty in more than one way, and whilst still continuing to collect for foodbanks. This year, Lanarkshire branch started its 'Red Veg' initiative. For this, we have acquired an allotment, in which were are growing fresh vegetables to give to either foodbanks or soup kitchens in our local areas.
So far, we have managed to grow a variety of vegetables such as potatoes, courgettes and carrots. Our first year of growing vegetables has been successful and we have learned a lot to improve upon for the following year to increase our harvest. We tried to grow as big of a variety of veg as possible to see what worked out well for us and didn't, so that for the upcoming years we can be more focused on what to grow and to work out crop rotation to ensure a steady source of meal ingredients. However, we are not just growing vegetables for the sake of growing them. There are blatant issues of food poverty in our society that we as Young Communists aim to expose and fight.
The Scottish Government's failure to tackle the problem of food precarity in Scotland as well as the wider problem of poverty has led to some shocking statistics.
According to Trussell Trust. Scottish food banks have delivered 221,554 emergency food parcels to people across the nation. These stats still don't represent the undocumented delivery of food parcels given out by organisations such as the YCL and the hard work done by soup kitchens.
That is why, while the Government continues to fail Scotland's working class, we will continue to grow produce and distribute it and encourage other workers to do the same. Most importantly, we will forward the struggle towards achieving a society that is fully capable of eliminating poverty in its entirety.
While big business' gluttony and greed leads to a grotesque waste of fresh produce all year round in its conquest for endless profit, the YCL take a different approach. We act to ensure that food poverty will become a thing of the past – we take action to ensure a future that places human need over the drive for profit and waste that is current within our society.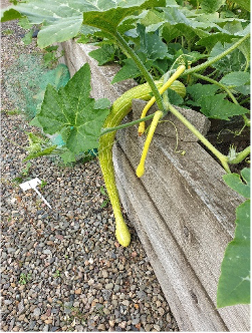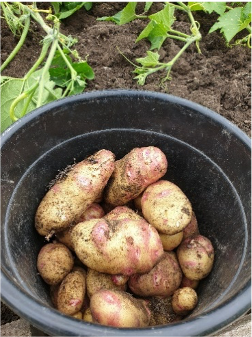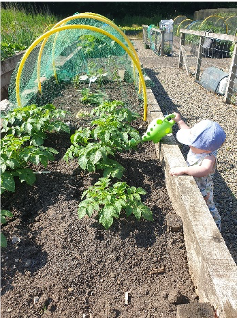 If you would like to be involved in the fight against food poverty, contact the YCL and see how you can be a part of the solution. This could be from helping in the foodbank drives or growing veg. There are a few ways to grow veg – you could use a bit of your garden, acquire an allotment plot, grow veg on unused land, or even if you have a balcony or a bit of space at your front door. Growing veg can be relatively easy, for instance, you can grow potatoes in 10 gallon grow bags (Or any 10-gallon container with drainage holes).
The only way to achieve a better future for al -, a future in which no belly aches from emptiness, is Socialism.
Source: Trussell Trust
Andrew Gibson, is a member of the YCL's Lanarkshire branch