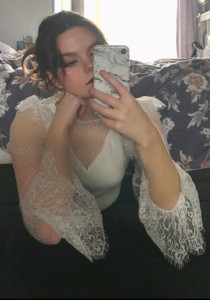 The Conservative Party chairman, the nephew of the Duchess of Cornwall, has been implicated in earning money from setting up meetings between rich businessmen and his uncle, the Prince of Wales.
As reported by The Sunday Times, Ben Elliot allegedly acquainted clients of Quintessentially, his concierge company, with the future monarch. However, there was a stipulation – the clients had to splurge tens of thousands of pounds on a membership plan.
A significant Tory donor and a client of Quintessentially explained that he paid a yearly charge of £15,000 to be an exclusive member of Elliot's extravagant company for multiple years.
The telecoms millionaire, Mohamed Amersi, asserted that Quintessentially scheduled for him to get together for "an intimate dinner" at Dumfries House in Scotland in 2013.
Subsequently, Amersi has imparted over £1.2 million to causes backed by the prince by virtue of becoming a trustee of one of Charles' charities.
Leaked emails purportedly reveal Elliot praising Amersi on his initial donation by saying: "Well done."
Drawing the attention of senior figures such as Charles is "not possible" and "not easy" without the likes of somebody like Elliot, according to Amersi. He continued: "You get access, you get invitations, you get privileged relationships if you are part of the set-up, and where you are financially making a contribution to be a part of that set up."
Alongside this elite membership, donations to Charles' charities and other donations to the Tory party, Amersi also offered £10,000 to both Boris Johnson and Michael Gove during the 2019 Tory leadership elections.
A spokesperson for Elliot commented: "Mr Elliot does not raise money from Quintessentially members in his role as Conservative Party chairman. Mr Elliot has helped raise more than £13m for charities through the Quintessentially Foundation, which has supported more than 50 charities. He is proud of this work. He has also worked to support many other charities and good causes across the UK."
Apparently the meeting between Amersi and the Prince of Wales "was entirely about helping to raise money for charity", the spokesperson claimed.
On top of this, Elliot has also been embroiled in Boris Johnson's flat redecoration earlier this year, as seen in previously leaked emails that Elliot was copied into, detailing how donations could fund the refurbishment.
Whilst the working class has faced over a decade of austerity, Tories have once again flaunted their extravagant lifestyles and benefits paid for by the exploitation of the many. The system was built to facilitate this oversight and no fight to end crony capitalism alone will fix this problem inherent to capitalism itself.
Millionaires donating to charities will not liberate the working class. Only the working class fighting back against their oppressors and exploiters will put an end to cronyism and rule with impunity.
Georgina Andrews