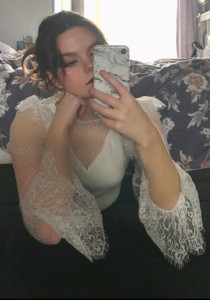 The Tories are set to allocate £195 million on killer drones only days after NHS staff balked at a mere 3% pay offer from the government. This is outrage after outrage stoked by the Tories, admittedly expected after 18 months of workers being put in danger throughout the pandemic for profits' sake, with an abhorrent toll on healthcare and other frontline workers.
Thirteen extra war drones will be added to the current fleet of three, according to UK Defence Journal. The aircraft are nowadays known as Protectors after a flimsy rebrand in 2016 but the reality is they're made from the same design as the notorious Reaper drone, which has devastated the Middle East and Central Asia for years.
The deal was disclosed by senior RAF air commodore Richard Barrow.
He explained: "The contract for the additional 13 Protector aircraft, taking the total to 16, is a major milestone for the UK." He continued: "When Protector enters service in 2024, UK defence will take an enormous jump forward in capability, giving us the ability to operate globally with this cutting-edge, highly-adaptable platform."
A few will unquestionably benefit, for instance, the worldwide arms corporation, General Atomics Aeronautical Systems Inc who are supplying the drones.
Yet again, UK militarism splurges on weapons of terror, meanwhile frontline key workers face ever growing financial pressures, especially with the £20 uplift to universal credit coming to an end.
This makes a mockery of the struggle that the working class is going through today as the £195 million intended for the pockets of arms firms could cover education and training for approximately 1,176 doctors, or one year's income for 7,583 additional teachers outside London, or the annual salary of an estimated 6,138 qualified firefighters. Whilst the working class faces expanding austerity measures, the government sees fit to deepen its domestic and international military and political influence for the sake of capitalism. It gets more obvious everyday that this system is indefensibly rotten to its core.
The deal is a sign of both psychological and practical disincentives to other nations, particularly Russia and China, during this New Cold War era, as the Tories team up with the likes of Japan and the US to counter China's growing influence in the world. This has been ideologically sanctioned through years of Russophobia and Sinophobia being broadcasted in every corner of the media.
Ben Wallace, the Defence Secretary, wants "peace through strength" but in this context, peace simply means a world in which UK bourgeois interests are securely entrenched, unthreatened by China and Russia.
As we see the tendency towards domination abroad increase and a strengthening of institutional racism in society, it is becoming apparent that the Tories are careening down a path that endangers not only British but also international working classes' civil liberties and rights.
More people need to recognise that the class in power disseminates misinformation. It's time workers took control.
Georgina Andrews