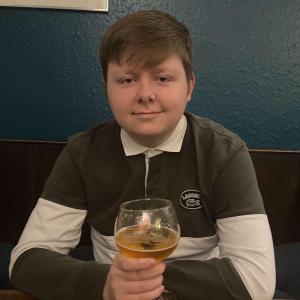 The Trade Union Congress (TUC) has revealed that over one million children of key workers live in poverty. The TUC has blamed this on low pay, poor contracts and a high cost of living for workers in Britain. Employment even for key workers throughout the pandemic have proven to be insecure and of poor quality.
In England, Scotland and Wales this reality is faced by one in five children of key workers. The worst affected region according to the report is the North East where the figure increases to as many as one in three. Frances O'Grady, the General Secretary of the TUC, said: "Every key worker deserves a decent standard of living for their family. But too often their hard work is not paying off like it should. And they struggle to keep up with the basic costs of family life.
"The prime minister has promised to 'build back fairer'. He should start with our key workers. They put themselves in harm's way to keep the country going through the pandemic. Now, we must be there for them too."
In the statement, the TUC called for the following demands:
Raising the national minimum wage to £10 per hour immediately.
Ending the freeze on public service workers' pay and giving all public service workers a decent pay rise.
Funding the public sector so that all outsourced workers are paid at least the real Living Wage and get parity with directly employed staff.
Cancelling the £20 cut to Universal Credit, which is set to hit low-income families in October, and set out plans to increase child benefit above inflation each year across the parliament.
The Government is set to slash Universal Credit by £20 a week, which recent estimates have shown will push 200,000 children into poverty, an unwelcome kick in the teeth, especially for those who have had to work throughout the pandemic. While £20 a week might not seem a lot for wealthy Tories, for some families it is an absolute lifeline.
These latest statistics show the ever growing contradictions of capitalism that have been made even bigger by the Covid-19 pandemic. While heroes stocked our shelves, treated the ill and drove public transport they have been rewarded with nothing. On the contrary, Boris Johnson and his rich friends have been able to reap the rewards for contracts they did not deserve or fulfil.
Ben Ughetti