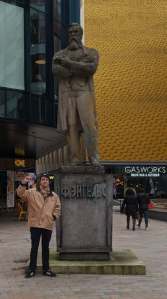 This morning's chat shows were in a furore as photos emerged from the tabloids of Health Minister, Matt Hancock, reportedly having an affair with Gina Coladangelo, whom he made a non-executive director (NED) of the health department last year.
While the tabloids are determined to sell this story as one of individual sleaze and unholiness, the incident points to a wider culture at the heart of Whitehall.
A government spokesman has said everything had happened "in the usual way" and no rules had been broken; various ministers have come out batting for Hancock despite previously describing him as "incompetent" and "a liar". Coladangelo's role as an NED sees her rewarded with a £15,000 salary for 15-20 days of work a year.
A Labour spokesperson said: "ministers, like everyone, are entitled to a private life. However, when taxpayers' money is involved or jobs are being offered to close friends who are in a personal relationship with a minister, then that needs to be looked into. The government needs to be open and transparent about whether there are any conflicts of interest or rules that have been broken."
Transport Minister Grant Shapps has told the press that Ms Coladangelo's appointment was "rigorous" but did not mention that she first met Matt Hancock when they worked together at Oxford University's student radio station.
This 'you scratch my back, I'll scratch yours' culture has run rampant. The level of corruption surrounding the Tory Party is immeasurable. For every big scandal like this that reaches the tabloids, there are another 10 NEDS quietly working away influencing our politics while we're none the wiser. For every Dominic Cummings whose wings burned like Icarus, there are another 20 Special Advisors, completely unelected, shaping and shifting the government to make decisions in their favour.
Throughout this pandemic, there have been dozens of different reports of corruption in government, many of which leading back to Hancock himself. PPE contracts given to Tory donors with no track record of high-speed manufacturing, 'Track and Trace' contracts awarded to companies with no staff to carry out the work, hundreds of millions of pounds spent on masks that were not suitable, gloves counted singularly to make it seem as though more PPE was being distributed than really was.
A report published in the British Medical Journal in April this year estimated that around 1 in 5 government contracts had "signs of possible corruption", the value of which totalled nearly £4 billion.
So while it may be easy to scapegoat Matt Hancock for his many public blunders, it's more crucial to remember the real issue is not him, but the entire Tory Party and the corrupt system it promotes.
Peter Stoddart