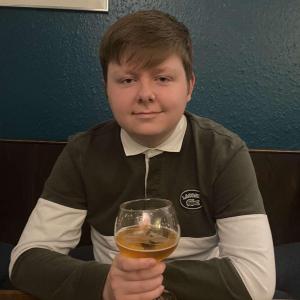 Craft beer in the UK has taken off massively in recent years, with craft beer bars in most cities serving IPA to Saisons and everything else in between. The brand at the forefront of the industry in the UK is BrewDog. The Scottish brewer started on a small scale just over ten years ago and has now developed itself into a massive multinational corporation with bars across the globe.
Upon going to a BrewDog bar you may notice a certain rebellious attitude of the brand marketing itself as something radically different with beers called "Punk IPA" and their glasses adorned with Hunter S Thompson quotes. A close dig behind the aesthetics uncovers a far more typical attitude of a multinational corporation in the 21st century.
On Wednesday the twitter account, Punks With Purpose, made a statement saying that there is a culture of vanity projects, lies and a cult of personality around the CEO James Watt. Part of the statement read: "By placing personalities at the centre of your messaging, you have inflated egos and fostered a culture within craft beer that deifies founders, and gives weight to sexist and misogynistic brewers who claim to be standing up for free speech. You have become a lightning rod for some of the worst attitudes present on both the internet, and in real life."
The statement goes on further to highlight issues within every area of the business. Those familiar with BrewDog will know that this is not the first time that they have been at the centre of controversies with allegations of a cult of personality around James Watts. Notably in 2018 BrewDog developed a beer that they decided to call "Pink IPA" marketed as a "beer for women" for International Women's Day. The sexist vanity project from BrewDog was widley criticised by the general public.
James Watt has come out to say that he is sorry that the disgruntled former employees are upset with the constant scandal of BrewDog. If BrewDog's vanity projects are anything to go by the promise for reform in the corporation will not be on the way.
The closing statement from Punks with Purpose expresses the feeling of many Brewdog employees at the moment: "BrewDog – we're sorry, but you don't get to spend fourteen years exploiting social media's lack of interest in nuance or truth, and then shit the bed when it comes back around on you. Now is the time for genuine, meaningful change at BrewDog – and we mean more than starting the search for a Mental Health ambassador (who'll likely last less than a year after none of their plans are taken seriously) or pointing staff to an HR team who are often perceived to be there solely to protect the company. We mean starting with a genuine apology from anyone and everyone who has worked for BrewDog and treated people like objects; harassing, assaulting, belittling, insulting or gaslighting them. It's the absolute minimum we should expect from you, and yet we still don't actually expect to see one. We hope we're wrong."
Ben Ughetti