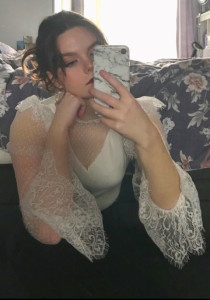 Police officer Wayne Couzens has pleaded guilty to the kidnapping and rape of Sarah Everard, who went missing in March whilst walking home in south London.
The serving Metropolitan police constable was present in court via video link from Belmarsh prison, charged with the disappearance and death of the 33-year-old marketing executive.
Couzens, 48, has admitted to killing Everard. However, he has not agreed on a plea to the charge that he killed Everard. The court heard that psychiatric reports were being amassed and may be completed by next month.
Couzens broke his silence in court only to answer "guilty, sir", when invited to plead to the charges put to him.
He pleaded guilty to kidnapping Everard on 3 March 2021. He also pleaded guilty to a charge of rape between 2 and 10 March. Couzens is additionally accused of Everard's homicide between 2 and 10 March. Moreover, he is due to appear in court on 9 July 2021 before Lord Justice Fulford.
Everard was last spotted on 3 March 2021 in the process of walking a journey of two and a half miles from her friend's place to her home. On 10 March, her remains were discovered in a builder's bag in woodland in Ashford, Kent. Dental records helped identify the body.
Initially on suspicion of kidnap, Couzens, who joined the Met in 2018, was arrested at his address in Deal, Kent, in March. The following day, he was arrested on suspicion of murder whilst still in police custody.
Last week it was revealed that Everard died from compression of the neck, according to the results of a postmortem.
Everard's family called her "a shining example to us all" in a statement after her death. The statement expressed: "Sarah was bright and beautiful – a wonderful daughter and sister. She was kind and thoughtful, caring and dependable. She always put others first and had the most amazing sense of humour."
In the aftermath of Everard's death, vigils were held across the country. The Met was heavily condemned for instigating panic and using excessive force at one vigil close to the route of Everard's last established journey, on Clapham Common, south London, but a report by the policing inspectorate didn't merely clear police of wrongdoing but also applauded them for their supposed restraint. The arrogance of it all is lost on no one.
Police constables have to be vetted prior to joining the force and those who are authorised to carry a firearm, like Couzens, face extra checks to guarantee their suitability. Couzens is a former member of the parliamentary and diplomatic protection unit and is still a serving police constable.
The class structure of capitalism encourages men who wield power for the ruling class, such as police officers, to become routine agents of sexual exploitation because sexism is central to capitalism's domestic strategy of increased economic exploitation, necessary for the maintenance of the system.
Couzens is a rare exception because his privilege of anonymity and shelter from prosecution was not protected by his status as a footman for the status quo and consequently is being prosecuted. This highlights the fact that the ruling class is willing to throw its accomplices under the bus to preserve its long standing reputation as right and natural. Couzens nevertheless committed his sexual violence against Everard with the same unchallenged authority that authorises his former daily assaults against the dignity of working class people.
The police make rape socially acceptable in that it is an unwritten, but clear, policy, reflected in the harrowing figures that have emerged from Scotland Yard alone, showing that there has been over 600 sexual misconduct claims against police officers in the last six years, including an officer who had sex with a rape victim, not including all the cases that have never been reported. It is glaringly obvious that as socialists we need to build an alternative that actually reduces violence in our communities without the use of the police, who terrorise us at every opportunity.
The case of Sarah Everard is a tragic but extraordinary one because it brought women from all walks of life together to fight against the brutality that shapes our lives. It is paramount that, as we move forward, every violent act committed in the name of misogyny is called out and fought against with all our power.
Georgina Andrews