Western politicians have condemned Belarus in the last week after a Ryan Air Flight travelling from Greece to Estonia was forced to land in Belarus by the Belarusian Air Force last Sunday. The Belarusian government has claimed that the plane was grounded because of fears that Hamas was going to blow up the plane in response to the EU's refusal to condemn Israeli aggression over the last fortnight. NATO countries have ridiculed these claims, instead presenting the action as a crackdown by President Lukashenko against opposition to his government after 26-year-old opposition journalist Roman Protasevich was detained in Belarus after being removed from the grounded plane.
European Commission President Ursula Von Der Leyen called the actions "outrageous" and "illegal" before demanding Protasevich's release, and suggested sanctions against Lukashenko's government. UK Foreign Minister Dominic Raab called for Lukashenko to "be held to account" whilst US Secretary of State Anthony Blinken tweeted that "We strongly condemn the Lukashenko regime's brazen and shocking act to divert a commercial flight and arrest a journalist. We demand an international investigation and are coordinating with our partners on next steps. The United States stands with the people of Belarus." In contrast, Russia's foreign minister Sergei Lavrov described the forced landing and military jet escort as "an absolutely reasonable approach." Belarus' Foreign Ministry spokesperson also claimed that "Unfounded accusations are being made."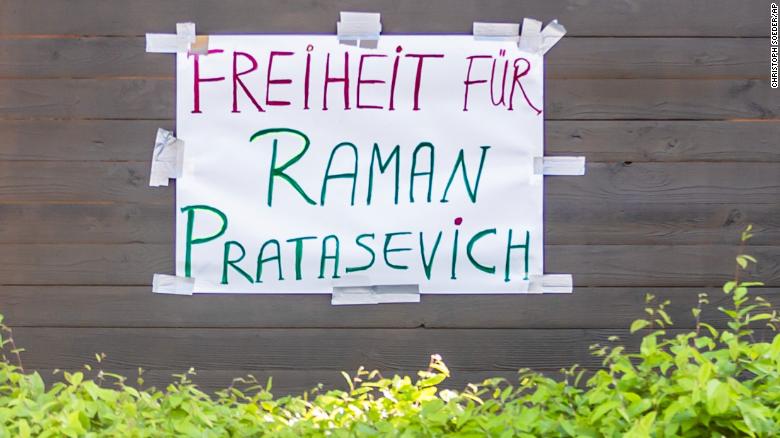 Whilst it does seem that NATO governments and Western media may be correct to argue that the bomb scare was a ruse to justify detaining Protasevich, reporting of the incident has done little to shed light on the journalist's career. Instead, Western publics have been served the usual surface level propaganda reserved for states deemed official enemies by the Euro-American ruling classes. Unsurprisingly, there was no media outcry when the US forced Evo Morales' presidential flight to land in Austria in 2013 because of the suspicion that Edward Snowden was on board. It is also curious to see the outrage that a journalist could be treated this way given that Julian Assange currently languishes in Belmarsh prison.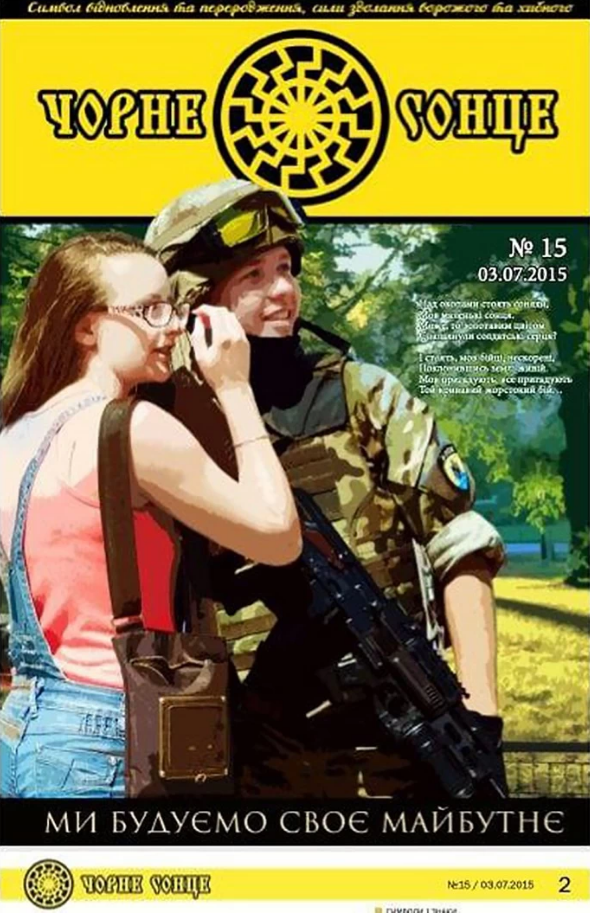 A look at Protasevich's past hints that he is a much less heroic figure than the media's depiction of him suggests. The NATO-supported Ukranian coup government initiated hostilities against the peoples of Donbass, Eastern Ukraine in April 2014 after citizens voted to join Russia. The Ukranian government integrated a neo-Nazi paramilitary group, the Azov Batallion into the National Guard. University of Ottawa Professor Ivan Katchanovski has presented Ukranian media reports which reveal that Protasevich served in the press-service of the Azov Battalion during the war. Photos have also appeared online this week showing Protasevich appearing on the front cover of Azov Battalion's magazine, 'Black Sun'. The former commander of Azov, Andriy Biletsky, has confirmed that Protasevich was injured fighting for Azov, but was mostly involved with information warfare on behalf of the neo-Nazi militia.
Protasevich later became a Vaclav Havel Journalism Fellow in Prague for Radio Free Europe, a Cold War era CIA cutout created to delegetimise the Soviet Union and now the Russian Federation. Following this, his next role was for the US-funded Belarus Euroradio.fm in 2018. After working for these US government funded propaganda outfits, he then became the editor of Nexta in March 2020, a Telegram messaging channel that covers Belarussian news. By using Telegram to bypass censorship of the Belarussian government, Nexta was able to gain 1.5 million subscribers in 2020. Nexta was used to help organise pro-coup protests in Belarus in 2020 as it, along with the US funded 'National Endowment for Democracies', pushed the false narrative that the election was rigged after Lukashenko won the presidential election and the Western backed candidate Sviatlana Tsikhanouskaya won a paltry 11% of the vote share.
The anger at Belarus for arresting a former neo-Nazi militant and current opposition activist can be explained by the fact that whilst Lukashenko is not a socialist, Belarus was one of the only Eastern European governments to not completely surrender its wealth to the Western oligarchy after the overthrow of the Soviet Union. Much of the economy is still state-owned 30 years later. The European Parliament has recently published a report expressing "regret" that Belarus has not been "implementing reforms reducing the vast number of state-owned enterprises", whilst also criticising Belarus for "state regulations that are damaging for the private sector, particularly the requirement to pay a minimum wage not lower than the average wage of the ten most successful state-owned enterprises." Even more pressingly, Minsk is the target of Western ire because Belarus remains a close ally of Russia. Turning Western public opinion against Belarus serves to further isolate Russia and bring Putin's last few remaining allies in Eastern Europe into the Western fold.
Alec Smith, is a member of the YCL's West Yorkshire Branch