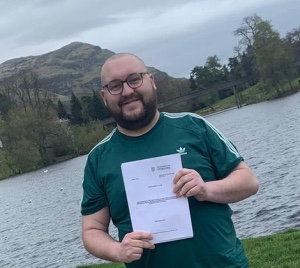 5,000 workers are worried for their livelihoods after the UK's third largest steel producer, Liberty Steel, announced plans to sell off it's Stocksbridge plant in order to pay off the debts owed by the company.
The back door deal made in Dubai between Indian steel tycoon Sanjeev Gupta and Investment Bank Credit Suisse will be a nice sweetener for the shareholders of Suisse, after they lost more than £1bn when Mr Gupta's main financial backer Greensill Capital went bust in March, all at the expense of the workers in what used to be the steel capital of the world.
The sale will also include Stocksbridge's downstream plants, which include the narrow strip mill at Brinsworth, which employs a further 700 men and women.
The uncertainty of the pandemic is another excuse Liberty are using, after the aerospace industry, one of the plant's biggest customers, no longer had the same demand due to lack of flights and holidays during the pandemic.
A spokesperson for the National Trade Union Steel Coordinating Committee, said: "Stocksbridge and its downstream plants are strategically important businesses vital to our country's defence, energy and aerospace sectors.
"The future for these businesses must be secured and the trade unions will hold Sanjeev Gupta to his promise that none of our steel plants will close on his watch.
"Liberty must act as a responsible seller and run a transparent sales process which fully engages the trade unions. We will expect to meet any potential buyer to scrutinise their plans and test their commitment to the workforce and our industry."
Joe Kiggins, the Secretary of the South Yorkshire branch of the YCL told Challenge:
"This is typical of the games that capital has played with South Yorkshire for years, for all the talk of new investment and levelling up, more jobs are at risk due to back door deals from people we'll never meet, and many are worried about their futures in what was once a stable industry. The YCL urges Mr Gupta to protect jobs in what was once a key part of life for men and women in our area.
"We also call upon the government to step in, and ensure these jobs are secure by any means necessary."
Tom Flanagan