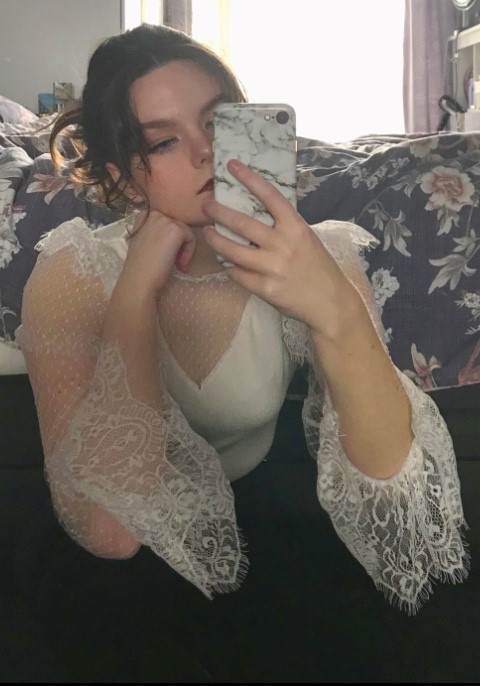 Between 2009 and 2018, 272 young women aged 14 to 25 were killed. In many of these cases, stalking, coercive control, the influence of pornography and the men's failure to cope with rejection helped lead to the death of the women and girls. Half of the 272 killings were labelled "overkills" due to the excessive violence committed.
Provided pro bono help by Freshfields Bruckhaus Deringer, the international law firm, and the consultants Deloitte, the Femicide Census was created in 2016 by Clarrie O'Callaghan and Karen Ingala Smith, the chief executive of the sexual and domestic violence charity, Nia. The census continues the work of Counting Dead Women, which Ingala Smith established in 2012 following the murder of 20-year-old Kirsty Treloar, stabbed 29 times by her 19-year-old boyfriend, Myles Williams.
At the time, when eight women were murdered by men in the first three days of 2012, one of the assaults was called an 'isolated' attack. It is very apparent that no femicide is an isolated attack.
Subsequent of a campaign led by women's groups, MPs, lawyers and survivors since 2017, this Thursday (29 April 2021) the domestic abuse Bill will obtain royal assent and become law. Included in the Bill, there is a more precise definition of abuse, which involves economic abuse. Non-fatal strangulation will become a specific offence under this Bill, as well as making it illegal to share explicit images without consent and will include post-separation abuse. However, it neglects migrant women, who have no recourse to public funds, and ignores the role that pornography has in shaping men's attitudes to women and girls.
This Bill provides a fragile token of acknowledgement to survivors that can be taken away as soon as it is given, that is, if any of the laws are enforced. Whilst violence is committed in detention centres, this Bill cloaks the true depravities faced by migrant women across the UK. Ultimately this will have a ricochet effect on every woman and girl in the UK, if it can be seen that men can commit these acts with impunity.
In England and Wales, 4.9 million women and girls will endure a sexual assault in their lifetime. However, these figures are drawn from the Crime Survey for England Wales, which drastically undercounts violence against women and girls. The survey only includes households, not institutions. Surveys in educational institutions have suggested that 70% of female students had experienced sexual violence, 73% amongst disabled students. Eight percent of the women in a survey conducted in 2017-2018 had been raped on university premises. As stated in a report published in 2016, 600 rapes and 5,500 sexual offences were reported in UK schools from 2012 to 2015, making that 4.9 million figure decidedly poor.
Campaigners had expected that the Domestic Abuse Bill would mean serial domestic abusers and stalkers would be added to the Violent and Sex Offender Register. Now this won't happen due to supposed financial reasons despite the estimated cost of each murder costing £3.2 million.
Rape and other sexual violence laws in this country were originally framed for the protection of bourgeois men, whose daughters and wives might face sexual violence. Consequently, what happens to working class women is of little concern to the police and courts still to this day therefore next to nothing is done to prevent sexual violence. In fact, in cases where women, especially black women, have killed their attacker, they have been charged for murder to protect male supremacy.
Such attacks have been ideologically sanctioned by the ruling class by framing women as promiscuous, suggesting men's subsequent rapes and attacks are only a natural response to the clothes women and girls wear.
Only 25% of 10,241 cases of stalking led to a charge in 2017-2018. In a police state, where 19-year-old Shana Grice was fined £90 for "wasting police time" after being stalked and then had her throat cut by her ex-boyfriend five months later, it is clear that the state does not care about the lives of young women and girls. In fact, the police contribute to the violence committed against women and girls with sexual violence committed whilst in police custody and prisons, alongside the encouragement of undercover police officers to engage in sexual relationships with activists. Police officers commit these sexual offences with the same impunity that they conduct daily violent attacks against workers and protestors, demonstrating the powerful repressive capabilities they have in all areas of life.
Reforming laws and giving police more resources simply does not solve the problem of violence against women and girls. As socialists, it is our goal to end the conditions that arise in femicide in the first place, with education and support networks for victims. This proliferation of sexual violence and femicide is a result of the generalised intensification of the misogyny that necessarily enforces economic assault. Thus, an end to capitalism is the road to ending the femicide epidemic in the UK.
Georgina Andrews