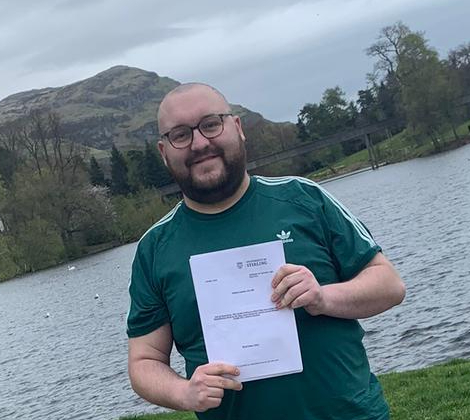 12 football clubs announced late on Sunday night (18 April 2021) that they plan to start a breakaway "Super League" starting in August 2021.
6 English clubs including Manchester United, Liverpool and Arsenal, and 3 from Italy and Spain have signed up to the league, which FIFA UEFA and national football associations have since condemned.
The league, which includes clubs such as Tottenham Hotspur who haven't won the English domestic league since 1961, was devised by Real Madrid president Florentino Perez (not satisfied with Spanish hegemony thanks to Francoist corruption) and is to be financed by JP Morgan.
The breakaway "competition" is supposed to negate the losses in wealth during the Covid-19 pandemic, and eliminate the sporting competition in football. Much like American sports this would have no relegation or promotion, and would be a closed shop of big name "franchises". This move coming as a reaction to UEFA's aims to make the Champions League more competitive, despite already making automatic qualification for 4th placed teams in Europe's richest leagues, while the actual champions of historic football nations, such as the Netherlands and Scotland, including 4 time winners Ajax and former winners and 2 time finalist Celtic, have to play multiple games in order to qualify.
UEFA has advised that any players that take part in said league will be banned from international football, placing this summer's rescheduled Euro 2020 tournament in serious jeopardy.
The real loser in this is of course the fans, with these corporations apparently wanting to shift focus from "legacy fans" (the traditional match going fans, which many would just call fans) and "new age fans" including many in Asia and Africa who buy merchandise and watch on TV, but couldn't point to Old Trafford or Anfield on a map.
Football used to be a game by and for the working class, with Manchester United and Liverpool being no different, taking two of their greatest ever managers from the Lanarkshire and Ayrshire coal mines, with even modern greats like Alex Ferguson expressing his disdain for the financialisation of the sport. The terraces at Old Trafford and Anfield used to be filled with working men and women from the local area, and it was an affordable past time for those who truly needed one.
It's not lost on anyone that the Americans are the primary drivers of this force, over the past few years American culture has become more and more hegemonic throughout the west, with their insipid politics taking root amongst the youth through social media, streaming services, and indeed American sports, with NFL viewing figures on a steady rise in Britain. Given that much of how many people see the world is seen through this American lens, it's no surprise that we have allowed our sporting crown jewel to be changed in this way, a closed shop of franchises with little in the way of mobility.
Of course as communists we know that this kind of monopolisation is the natural end of capital, and companies like Fenway Sports Group are always going to seek ways to make more and more money.
This inevitably doesn't make it any less heartbreaking to see. From the Thatcherite deregulations that lead to the Premier League, to The Super League, the game of football is being stolen from those of us who put half our wages into the clubs and our communities, and the spoils going to the billionaires who make our Monday-Friday miserable, so that they can continue to wreak havoc on our weekends.
Johnnie Hunter, General Secretary of the Young Communist League, told Challenge: "This cynical move is sadly the logical conclusion of big money, corporate football – teams completely divorced from the communities that created them. Not content with destroying the industries and institutions that defined working class towns in recent decades, international finance is now coming after our football teams.
He added, "Communists advocate fan ownership as the model to preserve and build teams that are the pride of their community, representing their towns and cities, giving fans control and giving back to communities. Its not just possible, its imperative if our clubs are to survive in the face of banks and hedge funds. The major success of the fan owned model on the continent and the increasing number of Scottish teams who are fan owned show that it doesn't just work, it puts fans and communities back at the heart of the game."
Tom Flanagan