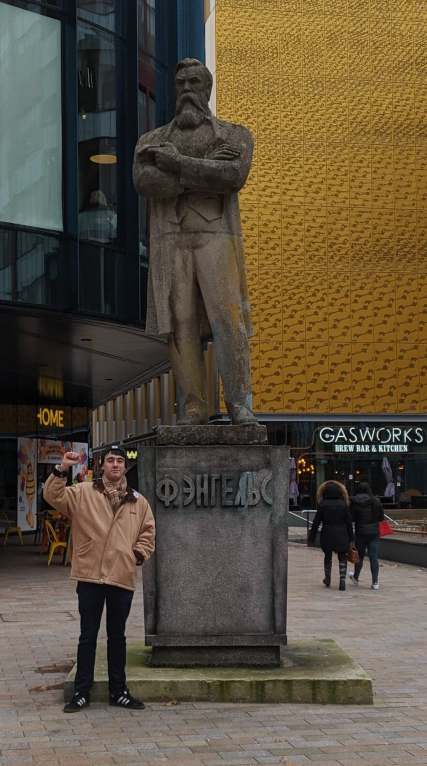 Despite a near year long campaign launched by the GMB, British Gas engineers across the country have been sacked this week, with no recourse for redundancy.
Nearly 500 engineers have been fired, simply for refusing to sign a new contract, which would have seen their earnings cut by at least 15%, whilst also adding to their workloads. Some workers forced onto the new contract are expected to lose over £12,000.
The mass sackings  took place on the gas engineers' forty-third day of striking ( as of 14 April) in this long running and deadlocked dispute.
British Gas argued that due to lost profits totalling nearly £80 million, their only option was to slash the terms and conditions of their staff, some of whom have been with the company for over thirty years.
In the first six months of the last year the company's operating profits totalled £229 million from their domestic heating business alone.
British Gas was privatised in 1986 and parent company Centrica bought the firm in 1997. CEO Ian Conn drew controversy in 2019 for rewarding himself with a 44% pay rise, despite share values collapsing to near their lowest levels since privatisation in 1986.
Conn has since been replaced, but the cons from Centrica remain. The new CEO Chris O'Shea made headlines last year when, immediately after his appointment, he elected to sack 5,000 workers. Despite the lost profits that are seemingly so bad that workers need to be sacked, O'Shea's pay check remains a whopping £775,000.
This mirrors the struggles of trade unions throughout the country at the moment; unscrupulous employers have been using the pandemic as an excuse to target workers' terms and conditions, hiding behind the guise of lost profits, while refusing to engage in talks with trade unions.
Despite the sackings this week, the GMB said: "The strikes have led to a backlog of millions of customers waiting for planned service visits and hundreds of thousands having to wait for emergency repairs."
GMB Regional Secretary Justin Bowden said: "I have news for Mr O'Shea. This is not the end of the dispute. As well as being in dispute with his own staff, he is now in dispute with the national union GMB."
"This is why this dispute will continue and become an official national lockout dispute. There will be more strikes and action short of strikes."
He went on: "History will not be kind to Mr O'Shea or the Centrica Board who failed to rein in him and his out-of-control leadership team." 
The GMB remain resolute in support of their members who have been working tirelessly throughout this pandemic.
Communist Party trade union organiser Andy Bain told the Political Committee of the CP on Wednesday that the situation at British Gas "reflects the growing realisation that employers and their Tory government are using the COVID crisis as an opportunity to attack people's rights and living standards."
Whether it be over the Policing Bill or trade union struggles, it is clear that we are in the middle of a fight for lives, and those at the top will not offer us anything. We have to be united in all our struggles if we are ever going to topple this corrupt system.
Solidarity with all GMB members at British Gas.
Peter Stoddart