Ballad of Aun, King of Sweden by Hugh MacDiarmid
Dr Christopher Murray Grieve, who wrote under the pen-name of Hugh Macdiarmid, was the greatest Scottish poet of the twentieth century. Best-known for what he called "Lallans", a literary form of the Lowland Scots language that he developed, he also made use of English.
At different stages of his life he was a supporter of Scottish nationalism and communism. Famously, he stood for the Communist Party against Tory Prime Minister, Sir Alec Douglas-Home, in the Kinross & West Perthshire constituency in the 1964 general election, as part of an unsuccessful bid to get television time for the Party. His A Sprig of White Heather in the Future's Lapel, written for former Communist MP Willie Gallacher on the occasion of the latter's 80th birthday, is particularly famous among Britain's Communists.
Here we feature Ballad of Aun, King of Sweden, one of McDiarmid's strongly political poems.
*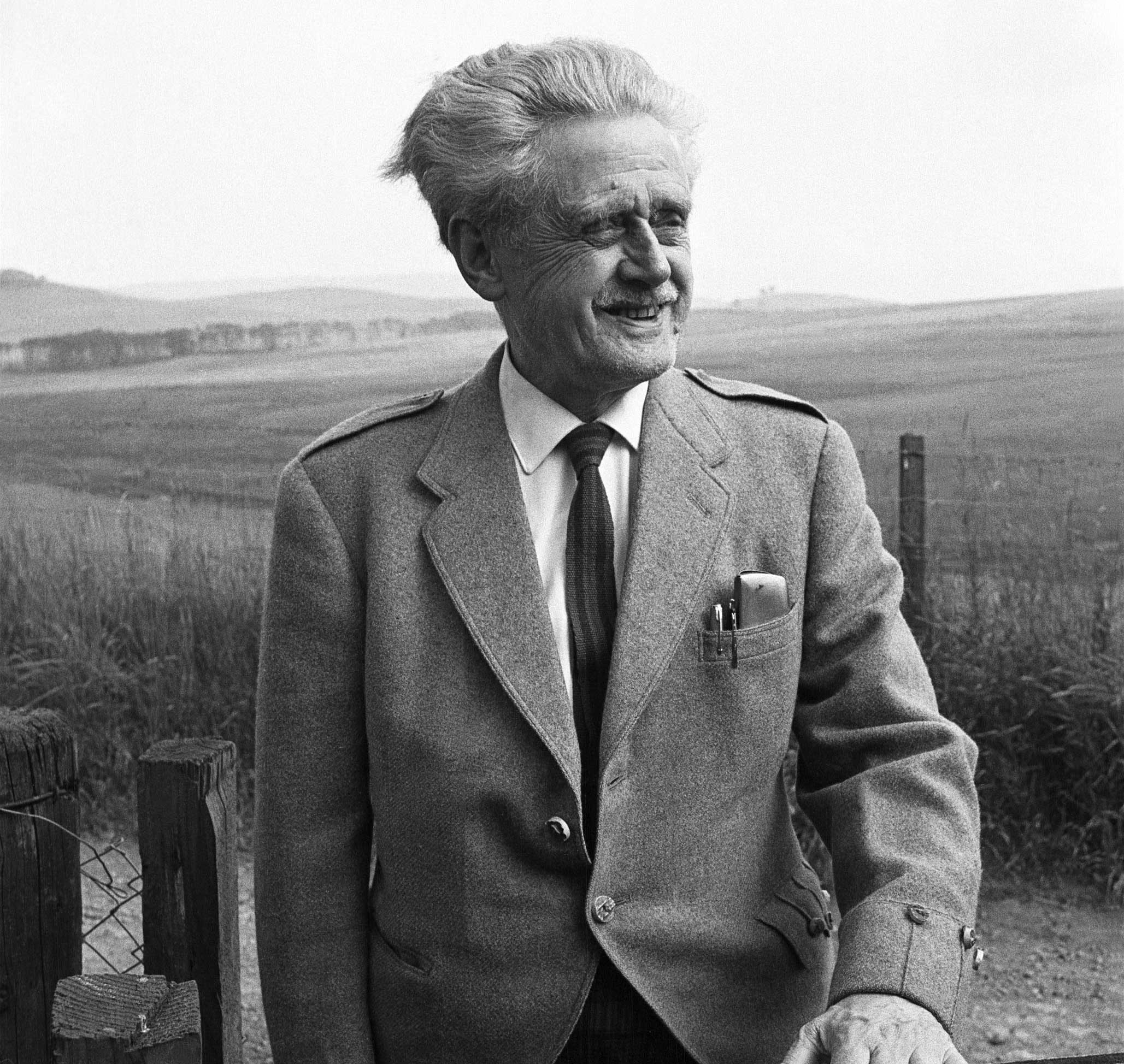 Surely Hell burns a deeper blue
With each noble boast of men like you.
With each noble boast of men like you
– Such men as all but all men it's true.
See what I'm doing for England, you cry,
Or for Christendom, civilisation, or some other lie.
And no one remembers the story of Aun,
The Swedish king, who sent son after son
To death, buying with each another span
Of life for himself, the identical plan
All governments, all patriots, self-righteously pursue,
How many sons have you given, and you?
Nine sons in succession was the grim
Record of Aun, till the people rose and slew him.
But when will the people rise and slay
The ubiquitous Aun of State Murder today?
Realising murder is foulest murder no matter
What individual or body for what end does the slaughter!
Hugh McDiarmid