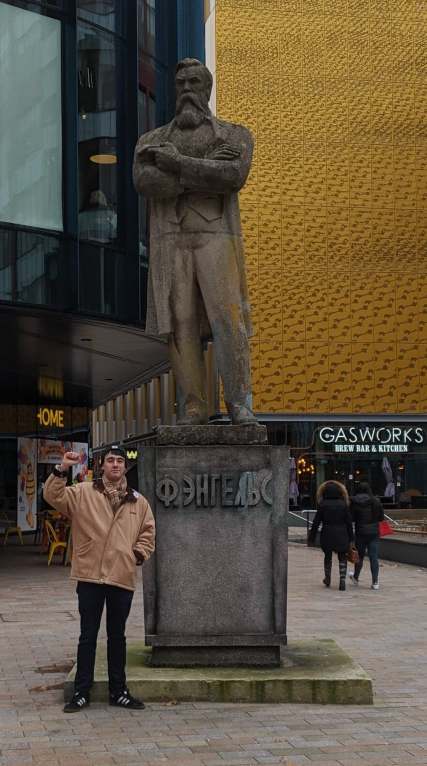 As NATO and its allies gear up for a new Cold War with China, the BBC and other corporate media outlets are ramping up their anti-Chinese bias.
In the last week in particular, furore has emerged as Sino-British relations appear to have fallen further as Ofcom, the British TV regulator, banned CGTN, the Chinese international State broadcaster, akin to the BBC World Service.
Ofcom said on Thursday that it had withdrawn the Chinese state-owned channel's license after an investigation concluded that the channel's distribution and editorial policy did not match legal requirements regarding impartiality.
In the same week, GB News, the new channel being launched by Andrew Neil, revealed their new hosts and some of their planned programming. The channel is being touted as a British Fox News, attempting to mirror the right wing broadcasters stranglehold on American politics and culture. How this fits with Ofcom's demands for impartiality is unclear.
Clarity emerged however, when it was revealed that Boris Johnson was poised to appoint Paul Dacre as the new chair of Ofcom. The 72 year old is the current editor-in-chief of the Daily Mail Group, regularly criticised for its inflammatory, racist and xenophobic reportage. Dacre's appointment would represent one of the most extreme risks to the limited free press we have in Britain, and the UK Government's attempts to censor even moderate anti-establishment outlets is particularly worrying.
Seemingly, in response to Ofcom's decision to ban CGTN, China's broadcasting regulator, NRTA, on Thursday made an announcement that it was pulling BBC World News off the air in the country for serious content violation.
The NRTA said BBC World News was found to have seriously violated regulations on radio and television management and on overseas satellite television channel management in its China-related reports, which went against the requirements that news reporting must be true and impartial, and undermined China's national interests and ethnic solidarity.
The BBC's reporting of issues in China has significantly diminished in quality in recent years. Most recently, it would appear Adrian Zenz is the only so-called expert they appear willing to speak to. This is an issue for anyone genuinely interested in understanding the many issues emerging from the region, looking for analysis free of Washington's far reach.
The issues surrounding Xinjiang are well documented and endlessly discussed elsewhere so there's no need to reiterate the arguments here. For more info however you can read here.
However, the issues around broadcasting raised in the last week are extremely serious and they go to the heart of what we mean when we talk about censorship and the media in general. Not only this, they further highlight that we are now racing, rather than drifting, into a new Cold War with China.
As billions around the world celebrate the Lunar New Year, it is becoming clear that this new year will feature more of the same biased and corrupted misinformation campaigns in aid of Western capitalism.
Peter Stoddart