Jamie Perkins explains the history and importance of LGBT History Month and highlights the YCL's plans including an International Webinar later this month.
February marks the start of LGBT History Month here in Britain which is a time to reflect on the radical and social history of the Gay and Civil rights movements that have shaped the place LGBT+ people now occupy within society. This month-long observance is important for many reasons – it allows us to remember the sacrifices of those throughout history and their extraordinary work in the struggle for liberation and equal rights, whilst also inspiring and educating a new generation to continue the fight in achieving liberty for LGBT+ lives.
We celebrate this in February as LGBT History Month coincides with the repealing of the notorious Section 28 Act, which first had legislation against it introduced by the Labour Party on the 7th February 2000. Section 28 was formulated by the Conservative party (led by Margaret Thatcher) after their landslide victory in the 1987 General Election, as part of their education reforms during the campaign sought to prevent 'gay propaganda' being accessible to children of school age. They claimed the Labour Party wanted many books, including "Young, Gay and Proud" to be available in schools. Public attitudes towards Gay people had already been badly damaged by the fears and prejudices brought on by the AIDS Pandemic, which stigmatised individuals and groups who did not conform to heteronormative ideals. These attitudes, including the growing radical demands from organisations such as the Gay Liberation Front, led many politicians and right-wing figures to support a bill that in effect silenced the 'Gay' voice in British society.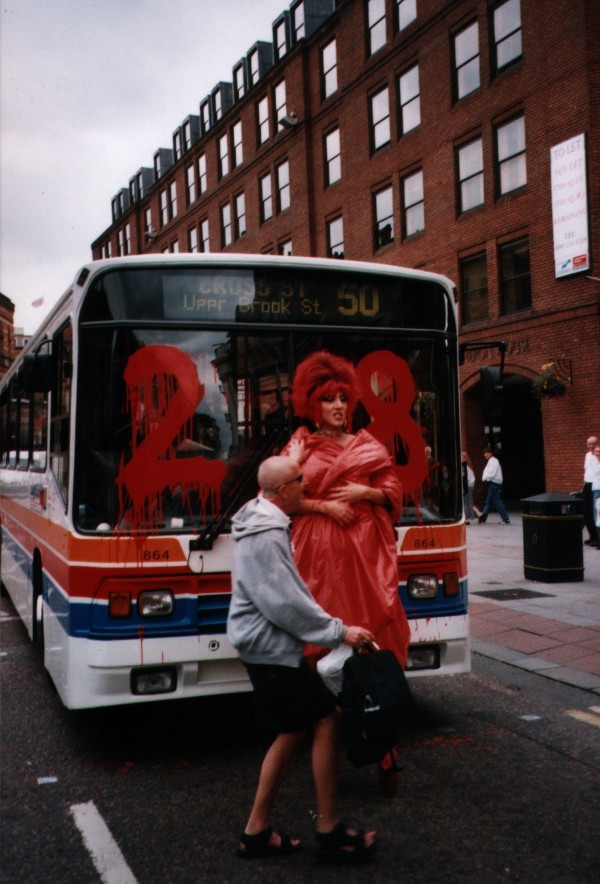 With its symbolic repeal in 2000, many organisations have a strong history of protest and organisation to combat the Act and fight against its influence in wider society, which of course continues today. The Young Communist League shares this history, through the legacy of Mark Ashton, our General Secretary during the tumultuous years of 1985/6 and the work of the League in promoting equality in all its forms. The challenges we face as modern LGBT+ individuals have changed dramatically since the 1980's and, for that matter, the formation of the Gay rights movement in the 1960's. Despite this, one aspect of our struggle that has never changed – the struggle against Capitalism – cannot be felt more strongly in contemporary society.
We live in a country that has seen the LGBT+ movement corrupted by the Capitalist takeover of our spaces, events, culture and history. The deceitful hand of Liberalism has grasped radical LGBT+ politics and strangled all life from the movement, forcing it to conform to its own ideals and attitude. Moreover, a lack of material understanding and genuine action to combat these problems have resulted in a divided LGBT+ population, broken up and factionalised when we need solidarity, shared understanding and a renewed effort to unite this struggle into the wider revolutionary movement.
The issues above will be addressed through publications and an International Webinar as part of our own programme for LGBT History Month, led by the League's very own LGBT+ Commission. Expect to see a variety of organisations and key figures take part, such as the Terrence Higgins Trust and Mike Jackson of Lesbians and Gays Support the Miners. If you have any questions or would like to get involved with the commission, please write to lgbt@ycl.org.uk.
I look forward to sharing this month with you all!

Happy LGBT History Month!
Jamie Perkins
---
References
Sanders, Sue; Spraggs, Gill (1989). "SECTION 28 AND EDUCATION" (PDF). Retrieved 22 May 2015.
By Schmeditator – Own work, CC BY-SA 3.0, https://commons.wikimedia.org/w/index.php?curid=16513578