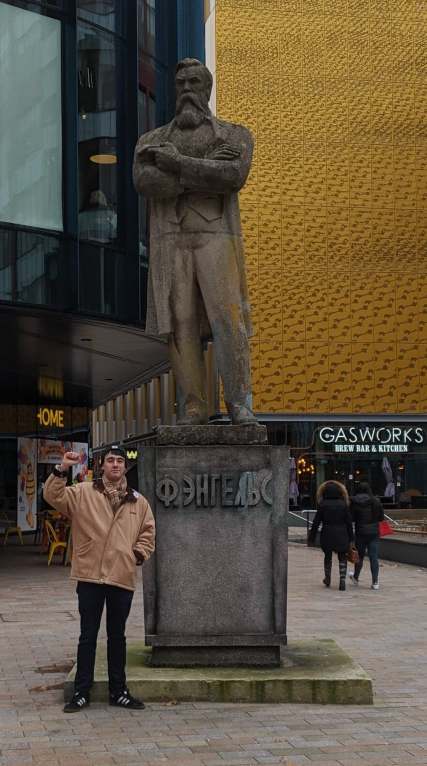 Protestors in London are reported to have dug a 100ft long tunnel near Euston Station in protest against the continuing work on the £106bn High Speed Rail 2 (HS2) Project that seeks to connect London with cities further north.
Bailiffs are attempting to remove the protestors arguing there is a danger of the tunnel collapsing as work on the railway continues. The activists have locked themselves inside the tunnels but there has already been reported collapses and water ingress although no one has been harmed yet.
One of the activists told news reporters that [the UK Government] are "behaving in a way that is so reckless and unsafe" that they have to "protest in this way to help save our own lives and the lives of all the people round the world."
HS2 has continually been the target of climate protesters as a result of the significant destruction that it's construction necessitates. The HS2 Rebellion group argues that the build is set to destroy or irreparably damage 108 ancient woodlands and 693 wildlife sites.
On top of the environmental impact, working families up and down the country have been forced to endure exceedingly long construction times.
The government and private contractors involved with the construction argue the long term positive environmental impact outweighs the current disruption. Public transport is, after all, a key component of our fight against climate change and long-distance high-speed rail infrastructure in particular will be crucial to this.
However, the UK Government are utterly disingenuous to portray HS2 as a key component of their fight to defend the environment. HS2 only serves the interests of a business class that prioritises travel to the City of London above all else. As Andy Burnham, Mayor of Greater Manchester, and others have argued countless times; If the UK Government truly wanted to enable working people to make greener transport choices they'd invest in inner city rail infrastructure in the North and across the Country. Not just to and from London.
This doesn't even begin to take into account the countless other areas where the UK Government would be better placed to spend upwards of a £100 billion. Given this, and the impact on natural spaces, protesters are absolutely right to campaign against the destruction posed to the English countryside as a result of this project.
Peter Stoddart