The Carpet Weavers of Kuyan-Bulak Honour Lenin by Bertolt Brecht
Bertolt Brecht was a German Marxist poet, playwright and theatre director. Brecht lived through a turbulent era. Narrowly avoiding conscription at 16 during World War One, he worked prodigiously through throughout the period of the Weimar Republic. Brecht was forced to flee with the rise of the Nazis in 1933. He left the USA during the McCarthyite "Red Scare" returning to what was then the German Democratic Republic. He died on the 14th of August 1956.
*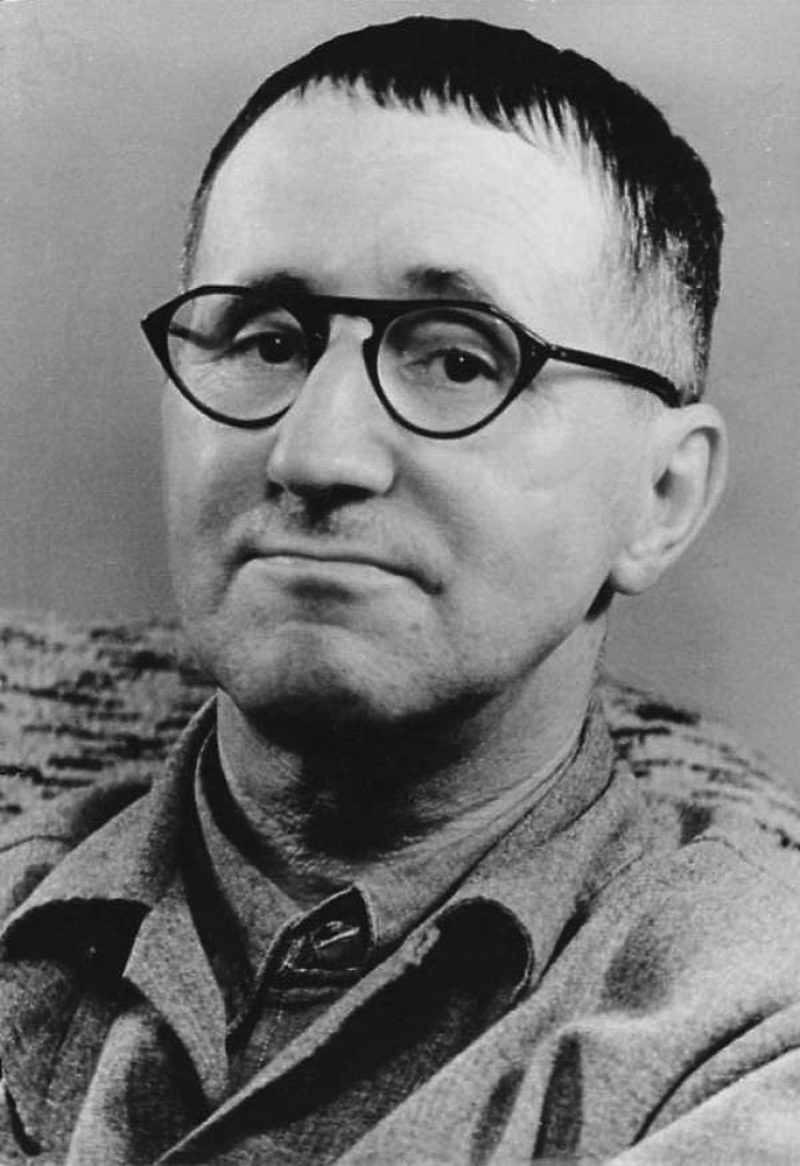 Often he was honoured and profusely
The Comrade Lenin. Busts there are and statues.
Cities were named after him and children.
Speeches are made in numerous languages
Rallies there are and demonstrations
From Shanghai to Chicago, in honour of Lenin.
But thus they honoured him
The carpet weavers of Kuyan-Bulak
A small village in southern Turkistan:
Twenty carpet weavers stand there in the evening
Shivering with fever, in front of their humble loom.
Fever runs riot: the railway station
Teeming with buzzing mosquitoes – a thick cloud
Arising from the swamp behind the old camel cemetery.
But the train, which
Once in two weeks brings water and smoke, brings
Also the news one day
That the day for honouring Lenin lies ahead
And so decide the people of Kuyan-Bulak
Carpet weavers, poor folk
That for the Comrade Lenin also in their village
A gypsum bust would be installed.
But as the money is collected for the bust
All of them stand
Trembling with fever and contribute
Their hard earned kopecks with wobbling hands.
And the Red Army soldier Stepa Jamal, who
Carefully counts and meticulously watches,
Sees the readiness, to honour Lenin, and is filled with joy.
But he also sees the uncertain hands.
And all of a sudden he makes a proposal
To buy petroleum with the money collected for the bust
In order to pour it on the swamp behind the camel cemetery
From where the mosquitoes come, which
Cause the fever
Thus to combat the fever in Kuyan-Bulak, and indeed
To honour the late, but
Not to be forgotten
Comrade Lenin.
This was agreed to. On the day of paying respect to
Lenin they carried
Their battered buckets, filled with black petroleum
One behind the other
Over there and spread it on the swamp.
So they benefited themselves, in paying homage to Lenin and
Paid homage to him, in that they benefited themselves and had
Therefore understood him well.
Bertolt Brecht
(Note: Kuyan-Bulak is the railway station of Ferghana in Uzbekistan. The alab had the text: 'In this place there should have been a memorial to Lenin, but instead of the memorial, petroleum was brought and poured over the swamp. Thus Kuyan-Bulak, in memory of Lenin and in his name smothered malaria'. Translator.)