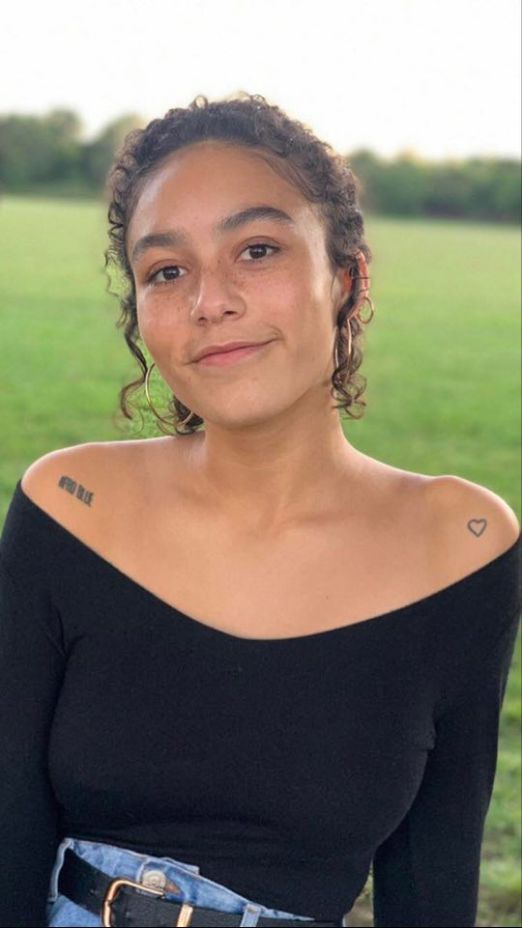 On December 30th 2020, members of the An Gardaí Síochána fatally shot Nigerian-born George Nkencho, a 27 year old man in mental health crisis. After supposedly 'unarmed' Gardaí pursued Nkencho after an incident at a local Eurospar in which he punched a shopkeeper and broke their nose, the armed Emergency Response Unit (ERU) was contacted and killed him outside of his home in Clonee, West Dublin.
Initial coverage of the shooting came from sources such as Dublin Live, publishing damaging articles that relay the incident as a "rampage… [of a] knife-wielding man"[1] undermining not only the systemic racism at play within the An Gardaí Síochána, but the dismissal of black lives in mental health crisis. The stark focus upon Nkencho's possession of a knife in this article, amongst others, has riled up the right-wing who continually purport the damaging stereotypical trope of Nkencho's as a "thug"[2].
As stated in a Buzzfeed Ireland article, fascist and far-right commentators have falsely alleged online that Nkencho had "more than 30 previous criminal convictions."[3] Furthermore, statements made by white nationalist on Twitter such as "Diversity means an evening stroll could mean a knife plunged into your neck" have arisen in response to protestors demonstrating against the virulent racism of the Gardaí, and UK police forces alike.
It is clear that "diversity" has been adopted by the right-wing as a pejorative term, prescribing non-white people as a threat. And yet, as recounted by the Connolly Youth Movement (CYM), more threat has been posed to the public of Ireland when "Citywest was put under lockdown when a man went on a rampage with a machine gun" and "when a young man charged into the Dáil with a sword, claiming that he wanted to start a one man uprising."[4]
These two separate incidents, both carried out by white men, resulted in no deaths, yet the Gardaí had clear-cut evidence of the assailants' criminality. In Citywest, two people were reportedly assaulted by the assailant too. The Gardaí's shooting of Nkencho was evidently motivated by the ever-present targeting of black suspects by the UK's police forces.
For liberals, however, "diversity" has become a buzzword. A 2018 report by the Irish Times notes that "Ethnic minorities form just 0.4 per cent of An Gardaí Síochána, compared to 6 per cent of UK police forces."[5] In a meek attempt at reform, Acting Gardaí Commissioner Dónall Ó Cualáin stated that the Gardaí aim to increase diversity amongst their force, and commit to "increase the size of the force to 15,000 by 2021."[6] This aim to diversify one of the most threatening arms of the capitalist state is an outright liberal performance: 'reform' as a means to correct, yet still retain the same level of power.
What this case, as well as others, has illustrated is that the state will continue to target black lives unless police forces are defunded and dissolved, not just reformed. Funding must be put towards national mental health response and training to de-escalate these crises. Whilst acknowledging that Nkencho was in possession of a knife, he did have a known history of mental illness as relayed by his sister before he was killed.
Prior to the shooting, he was tasered and pepper sprayed – how could this be an effective de-escalation tactic, when it is illustrative of yet another use of excessive and destructive force? Whilst the Gardaí Síochána Ombudsman Commission (GSOC) have launched an inquiry into the killing of Nkencho, his family and friends have lost a loved one as a result of violently entrenched racism and are rightly dissatisfied with the pace of the investigation.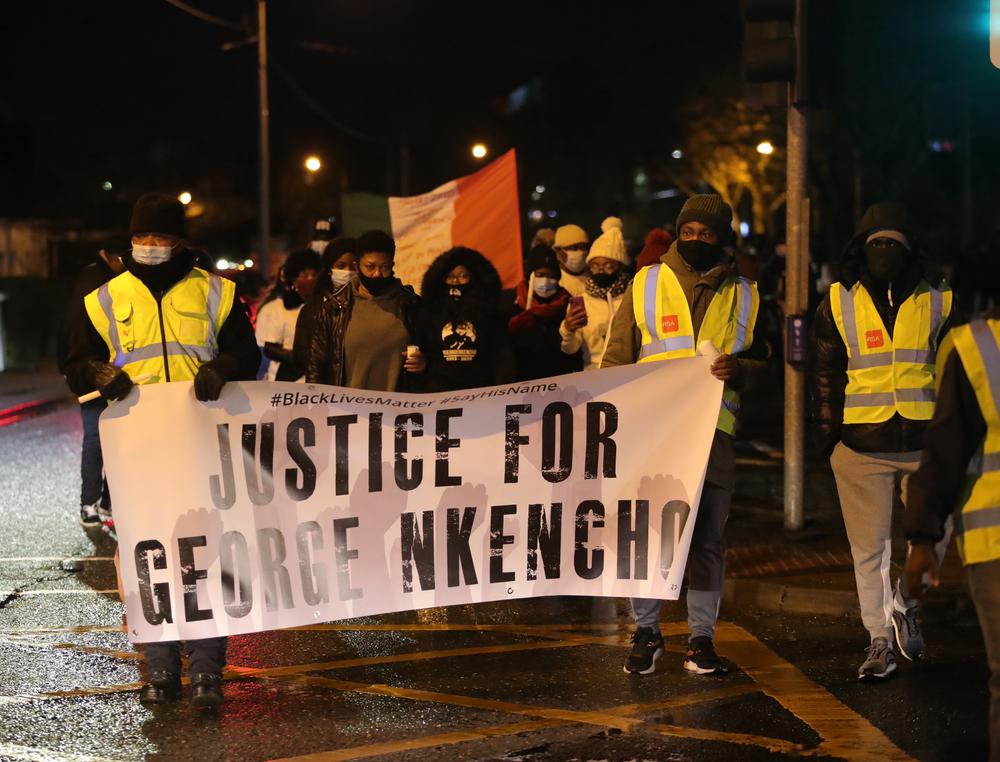 In response to his death, since the 31st of December 2020, family, friends and locals in Clonee and surrounding areas have demonstrated outside of Blanchardstown Gardaí Station for the last few weeks. They have also organised online rallies and live events documenting the ongoing community's fight for justice. Within 5 days, donations for the funeral exceeded the € 20,000 goal, demonstrating the effectiveness of protest in rallying solidarity.
Despite local coverage and the efforts of the CYM to publicise this Nkencho's wrongful killing, the incident has largely gone unnoticed by broadcasting and newspaper giants. The popular media's allowance of such news to slip under the radar is yet another example of the false promise from right-wing governments in their commitment to uplift and protect black lives, and how this media functions as a means of disillusionment with important political movements.
Hannah Francis
---
[1] Cillian O'Brien, 'Neighbours watched in horror as knife-wielding man lunged at gardaí before being fatally shot by officer in Dubin', Dublin Live, (31st Dec, 2020)
[2]Eva Short, 'Gardaí "very concerned" by "lies" spread online about George Nkencho shooting', Buzzfeed Ireland, (3rd Jan, 2021)
[3] Ibid.
[4] CYM Committee, 'The Killing of George Nkencho', Connolly Youth Movement, (15th Jan, 2021)
[5] Connor Gallagher, 'Just one in 240 gardaí from a minority background', Irish Times, (30th May, 2018)
[6] Ibid.