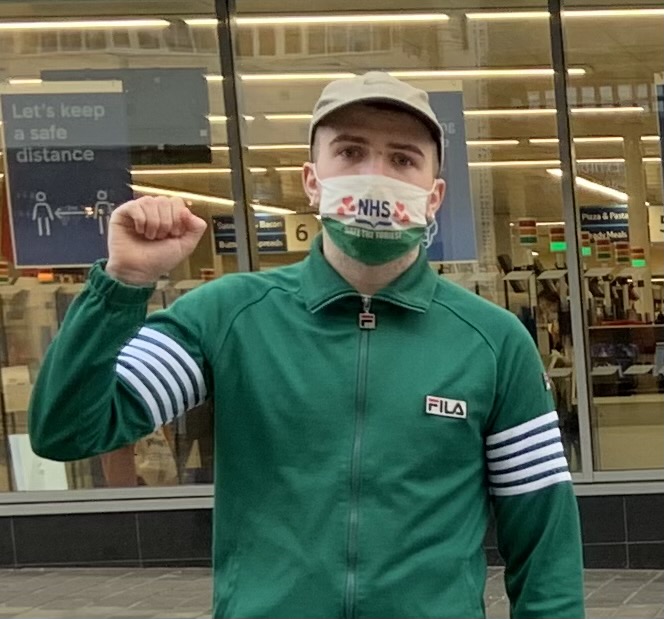 Following news of a winter lockdown, Young Communists in Glasgow have been collecting food donations over the past few months. These food bank drives have been highly successful and have gathered a great and welcome reception from Glaswegians.
As communists, we do not believe in charity but rather solidarity. This is a political act hoping to highlight the fact that 40 years of neoliberalism and 10 years of Tory austerity has resulted in working people having to rely on the scraps of society.
According to the Trussell Trust between April 2020 and September 2020, their food bank network provided 1,239,399 emergency food parcels to people in crisis in these months. Mass foodbank use in one of the richest countries in the world is a clear example of the way the Tory and SNP governments are prepared to treat working-class people across Britain.
2020 is a stunning indictment of the inequalities in capitalist society, while the super-rich have profited off the COVID-19 pandemic, public sector workers fighting the pandemic on the frontline have seen their wages frozen.
Members of the YCL Glasgow Branch have organised three foodbank drives in the last month in the city centre. The most recent drive included two collection stalls running simultaneously and collected a substantial donation for local foodbanks in Glasgow.
During these drives, many members of the public expressed that food poverty, low-wages, and lack of investment is a prevalent issue in their working-class communities. These issues are not obscure, they plague Glasgow, Scotland and Britain, and these foodbank drives seek to call attention to the epidemic of food and wage poverty in society.
The YCL thank those who kindly donated and extend our solidarity to those who are struggling in society, we hope these packages provide some small relief over the festive period and hope to continue providing support to working-class communities in the new year.
Louie Gibson