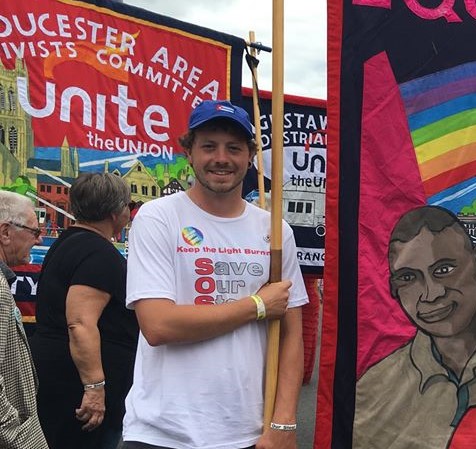 Owain Holland reviews Mornings in Jenin, a 2006 novel exploring the lives and struggles of Palestinians, by Susan Abulhawa.
"Thus Yehya tallied forty generations of living, now stolen. Forty generations of childbirth and funerals, weddings and dance, prayer and scraped knees. Forty generations of sin and charity, of cooking, toiling, and idling, of friendship and animosities and pacts, of rain and lovemaking. Forty generations with their imprinted memories, secrets, and scandals. All carried away by the notion of entitlement of another people, who settle in the vacancy and proclaim it all – all that was left in the way of architecture, orchards, wells, flowers, and charm – as the heritage of Jewish foreigners arriving from Europe, Russia, the United States, and other corners of the globe."
This is an incredibly well-written novel written by someone seemingly writing with a wealth of first-hand experience of the subject matter. As you would if you were born a refugee in a Palestinian refugee camp, stateless and homeless. Although not explicitly stated this book has a semi-autobiographical feel about it. It's impossible for me to understand how some of the incredibly complex characters and backgrounds cannot be.
Nothing is sadder than the recent history of the Palestinian people but few other people around the world seem to have the courage and resilience of the Palestinians, crushed by the Zionists and imperialists for more nearly eighty years and sold down the river by many so-called allies life appears pretty hopeless when viewed from a besieged slum camp.
To me this novel starts with a vibe that reminds me of magical realism in that dreamy dynastic way that Gabriel García Márquez does in One Hundred Years of Solitude, but with less of the outright magical elements. This fits the way the main character Amal might know her background as told to her by her parents or Haj Salem. It moves on about half way through to a more conventional plot but the first part serves to furnish the reader with a whole world of knowledge and material so that the reader can empathise with the plight of the Palestinians.
There are some pretty brutal and disturbing scenes throughout that depict the routine horrors of life under such intense oppression.
"I rose to my feet still holding my dead baby cousin and the scrap of metal. The kitchen floor had been at the level of my eyes, but the kitchen was gone and I could see sky where the roof had been. Before me were heaps of rubble, some of it smoldering still. A man I recognized as our neighbour, Abu Sameeh, was digging frantically through a heap of rubble with his bloodied hands. He disappeared in a plume of smoke, then emerged with a small child in his arms and pierced my trance with a frightful howl of condensed irrevocability"
I've seen far too many news pieces about Gaza to know that this sort of violence isn't always limited to the realms of fiction. You only have to do some quick Googling to learn that the Israeli military has bombed schools and hospitals many times over the years, never mind houses and refugee camps.
All through this story there is the most breath-snatching prose woven through with poetry and death,
"I watched from the kitchen hole as the pool of blood widened beneath him like a whisper of unsung endings."
The subject matter might be gory but as literature and as a work of art this novel is beautiful.
Predictably I can imagine there are critics out there (I've not searched) who might say this novel is biased, or anti-semitic. I don't believe so, most of the villains may be Jewish but then, so are some of the good guys, not every Jew is a Zionist as Ari Perlstein well demonstrates and I think Abulhawa does well to demonstrate how diverse Palestine was before the '40s with Muslims, Christians and Jews sharing the region and as I have seen one reviewer comment; the author does a good job of laying out the story and letting the reader draw their own conclusion from the facts – this is a fictional story but the historical context is very real.
All in all I would recommend this book to anyone both for the context of the Palestinian struggle and for the literary experience that Susan Abulhawa has created here. However if I were to criticise the book is that there isn't much criticism of the British Empire's role in establishing the problem in the region and failing in its promise to give the Palestinian people as state, however I'm not well-versed in how this aspect of history is viewed by Palestinians themselves.
Owain Holland
About the Author:
Susan Abulhawa was born to refugees of the 1967 war when Israel captured what remained of Palestine, including Jerusalem. She currently lives in Pennsylvania with her daughter. She is the founder and President of Playgrounds for Palestine, a children's organization dedicated to upholding The Right to Play for Palestinian children. This, her debut novel was an international bestseller, translated into 30 languages.
Mornings in Jenin was first published in Britain by Bloomsbury in 2010 and the novel was first published under the title of The Scar of David in 2006 by a small independent publisher, Journey Publications – now out of business.