Song to Fidel by Ernesto 'Che' Guevara 1956
Che Guevara was an Argentinean-born, Cuban revolutionary leader who alongside Fidel Castro goes down in history as one of the greatest figures of the Cuban Revolution and arguably the 20th Century. One of his portraits, from the lens of Alberto Korda, is one the world's most reproduced images.
Ernesto Guevara de la Serna, known as Che Guevara, was born on 14 June 1928 in Rosario, Argentina into a middle-class family. He studied medicine at Buenos Aires University and during this time travelled widely in South and Central America.
The chronic poverty and oppression he witnessed led Che to Marxism-Leninism and convinced him that the only solution to Latin America's problems was armed revolution. In 1954 he went to Mexico and the following year he met Fidel Castro.
Guevara joined Castro's '26th July Movement' aboard the Granma and played a key role in the eventual success of its guerrilla war against Cuban dictator Fulgencio Batista. The 26th of July overthrew Batista in 1959.
From 1959-1961, Guevara was president of the National Bank of Cuba, and then minister of industry. In this position, he travelled the world as an ambassador for Cuba. At home, he carried out plans for land redistribution and the nationalisation of industry.
In 1966 Che travelled to Bolivia to lead forces rebelling against the government of René Barrientos Ortuño. With CIA assistance, the Bolivian army assassinated Che on 9 October 1967 in the Bolivian village of La Higuera and his body was buried in a secret location.
In 1997 his remains were discovered, exhumed and returned to Cuba. Che was reburied along with six of his comrades at a specially built mausoleum in Santa Clara where he had commanded over the decisive military victory of the Cuban Revolution.
*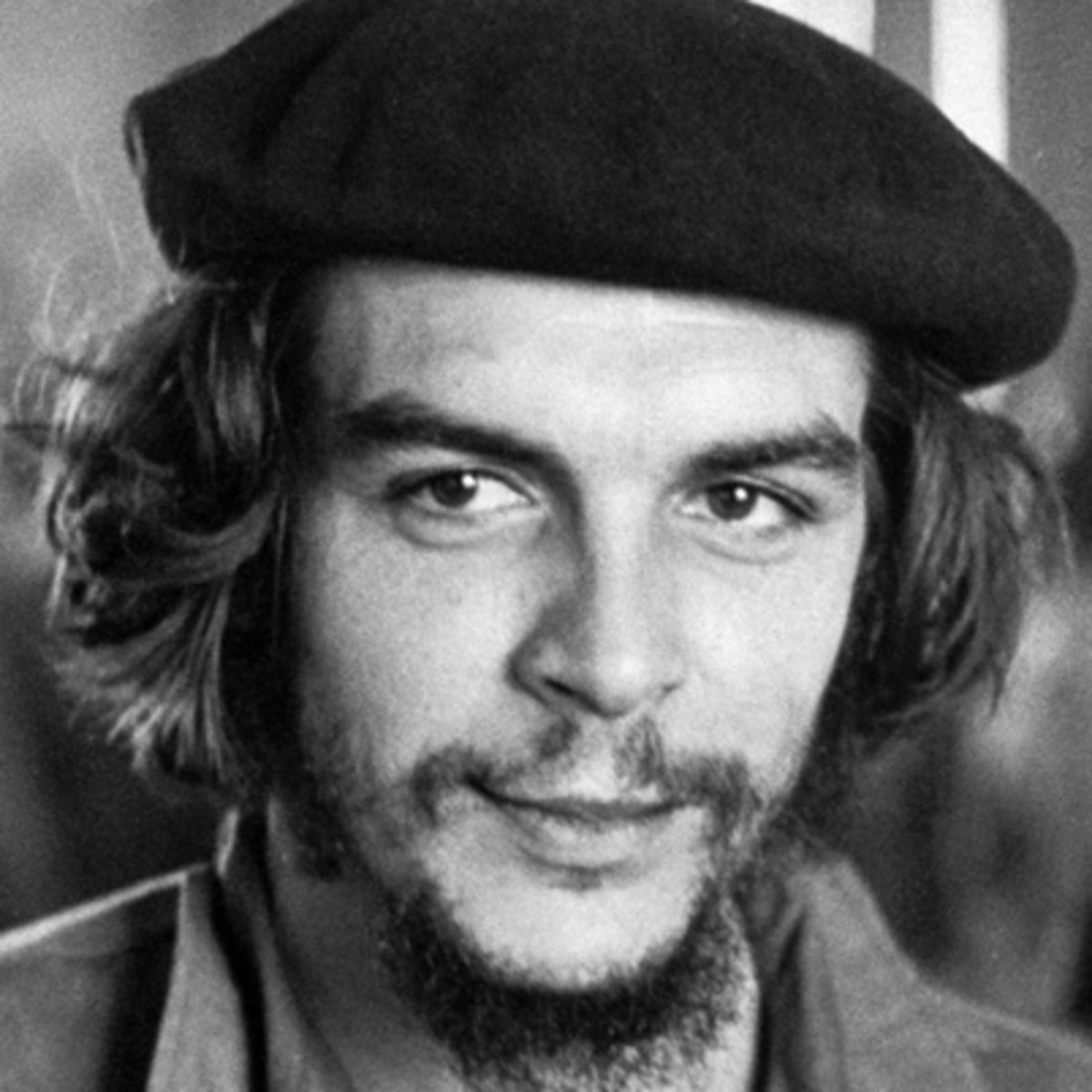 You said the sun would rise.
Let's go
along those unmapped paths
to free the green alligator you love.
And let's go obliterating
insults with our
brows swept with dark insurgent stars.
We shall have victory or shoot past death.
At the first shot the whole jungle
will awake with fresh amazement and
there and then serene company
we'll be at your side.
When your voice quarters the four winds
reforma agraria, justice, bread, freedom,
we'll be there with identical accents
at your side.
And when the clean operation against the tyrant
ends at the end of the day
there and then set for the final battle
we'll be at your side.
And when the wild beast licks his wounded side
where the dart of Cuba hits him
we'll be at your side
with proud hearts.
Don't ever think our integrity can be sapped
by those decorated fleas hopping with gifts
we want their rifles, their bullets a rock
nothing else.
And if iron stands in our way
we ask for a sheet of Cuban tears
to cover our guerrilla bones
on the journey to American history.
Nothing more.
Ernesto 'Che' Guevara