Figures released today by the Office for National Statistics (ONS), have shown the number of people in work decreased by 220,000 between April and June. The largest quarterly drop since the height of the financial crisis in 2009. As with the crisis then, young workers are expected to be hit hardest.
Morgan Horn, industrial officer for the YCL, said "The employment figures released today are damning, this post-lockdown stage of the pandemic means that employers will be seeking to drive down labour costs without any consideration for the human impact of their decisions. For unscrupulous employers, Covid-19 is the gift that keeps on giving.''
''The trade union movement needs to focus all of its efforts on organising and rebuilding industrial power so that we are in a position to fight alongside working people to defend our jobs, livelihoods and communities. We cannot allow collectivism to be weakened once more, let's get serious, let's get organised!''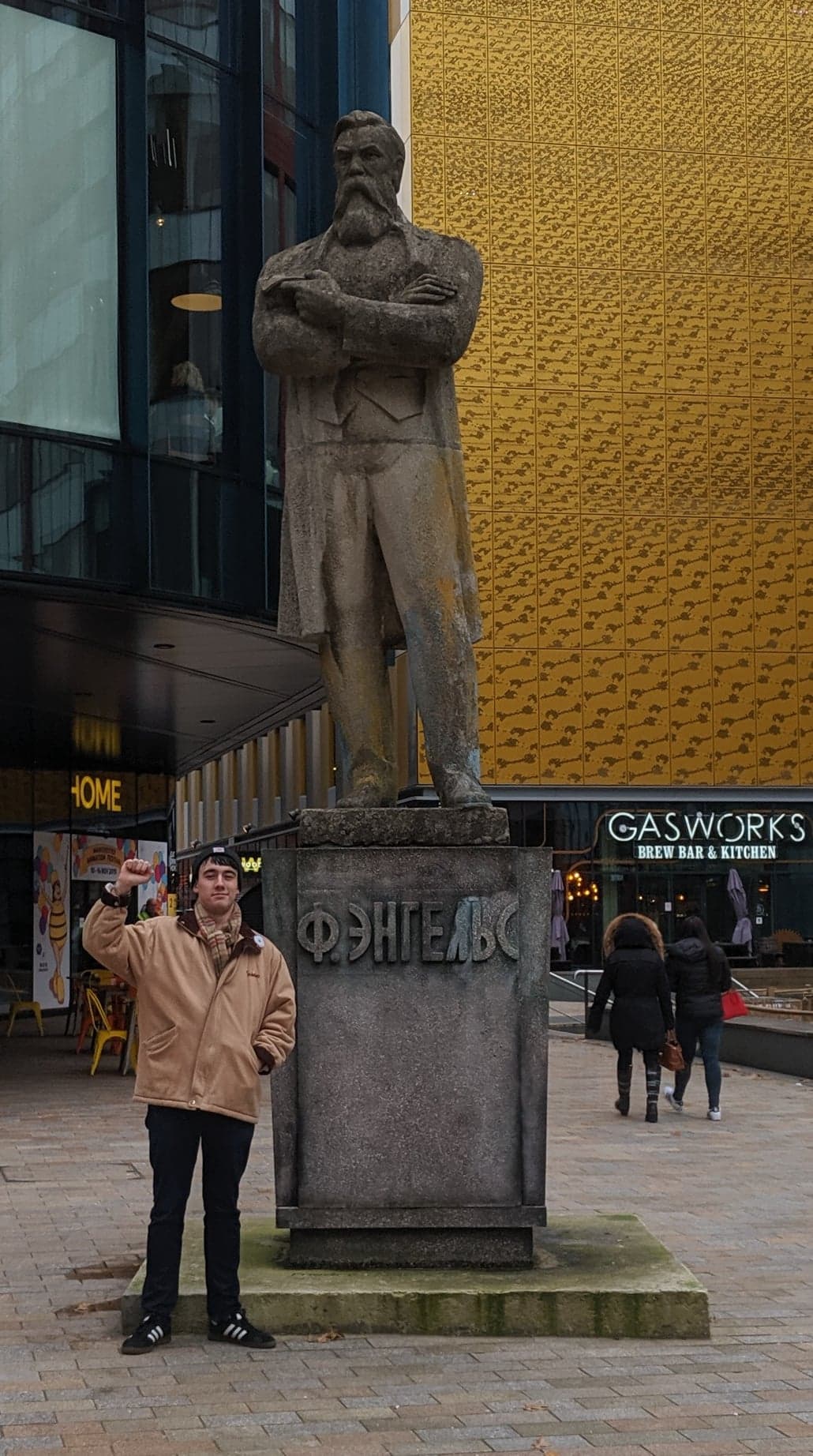 Hundreds of workers from the events industry staged a powerful socially distanced protest in Manchester today highlighting the devastating effects of the ongoing crisis on the hospitality sector. Across Britain, live venues, musicians, producers, tour managers and many others have voiced support for their Red Alert campaign demanding an extension to the furlough scheme and the related Self-Employment Income Support System.

Despite this, the Government ploughs ahead with its plans to curtail and scrap the furlough scheme, it is expected that these figures will only get worse over the current quarter. Not only this, these statistics, whilst shocking, mask the true impact of the pandemic excluding those on zero-hours contracts but not getting shifts, as well as people on temporary unpaid leave.

Chancellor Rishi Sunak said the figures showed that the government's "unprecedented support measures" were working to "safeguard millions of jobs and livelihoods that could otherwise have been lost". Despite this, he has, on numerous occasions, refused to extend the furlough scheme beyond October, which would offer further support for the millions of workers currently heading for the dole queue.

The Morning Star reported yesterday that one in three companies expect that they will have to make redundancies during this quarter. Not only this, almost one fifth of employers have cut wages, with construction workers worst affected.

Unite General Secretary, Len McCluskey highlighted the Unions' position "We warned that the tapering of the jobs-retention scheme would see redundancy notices fly around like confetti and, sadly, this is coming to pass."
Peter Stoddart