The Kingdom of Heaven by Christopher Caudwell, 1937
Christopher Caudwell was a Communist Party member, poet and influential Marxist thinker.
Born into a relatively well to do Catholic family, Caudwell worked as a journalist before working on Marxist critiques on a variety of subjects from poetry to his book The Crisis in Physics.
Like many of his contemporaries, such as John Cornford, Caudwell volunteered for the International Brigades in Spain. Caudwell was killed in the fighting on the first day of the Battle of Jarama, 12th February 1937.
Much of his work was published posthumously including his best known book Illusion and Reality.
*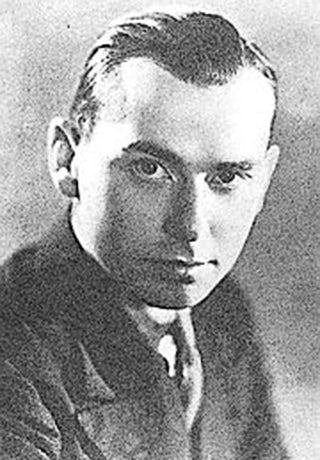 I walked down a long, tiled corridor.
There were notices on the walls.
WHITE TIES PLEASE. NO NIGGERS. PLAY THE GAME.
DO NOT SPIT.
THIS WAS TO THE KINGDOM OF HEAVEN.
I went down the long tiled corridor
And at the end someone clattered lift gates.
GOING UP!
I preferred to walk and went up the stairs.
I rapped on the office door and asked for God.
The manager was bald and apologetic.
The manager told me God was out.
I walked back down the stairs, down the corridor.
There are offices it seems across the way.
He may be in there.
PLEASE USE THE SUBWAY.
I used the subway. I am still walking.
I have met many of my friends. Some of them are dead.
The place is well-organised. The commissionaires
Are civil, and put their harps aside
When one speaks to them.
Once there were animals here; insects even;
But they grew tired. They went out to play.
The curiosity of men seems endless.
Even I am too curious to blow my brains out.
I will go on walking although I know it is useless .-
I heard the manager muttering in his sleep.
"If they find God the place will have to close.
That is why I tell them God is only Out.
Don't tell the boys God'll never be In …"
Christopher Caudwell