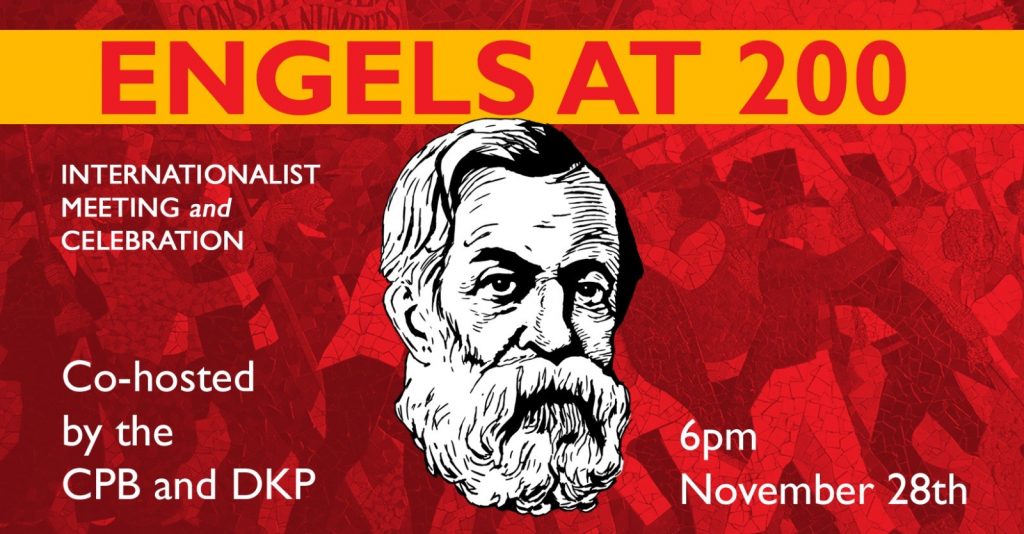 The 28th of November 2020 marks the 200th anniversary of the birth of one of the founding thinkers of Marxism-Leninism – Friedrich Engels!
To mark the occasion, the Greater Manchester Branch of the Communists Party are hosting an Internationalist meeting along with comrades of the German Communist Party (DKP) to celebrate the the bicentenary of Engels' birth.
Manchester holds a special significance as a place where Engels spent much time living and writing, including his book The Condition of the Working Class in England. Today the city features a statue of Engels which was saved from fascist vandals in Ukraine.