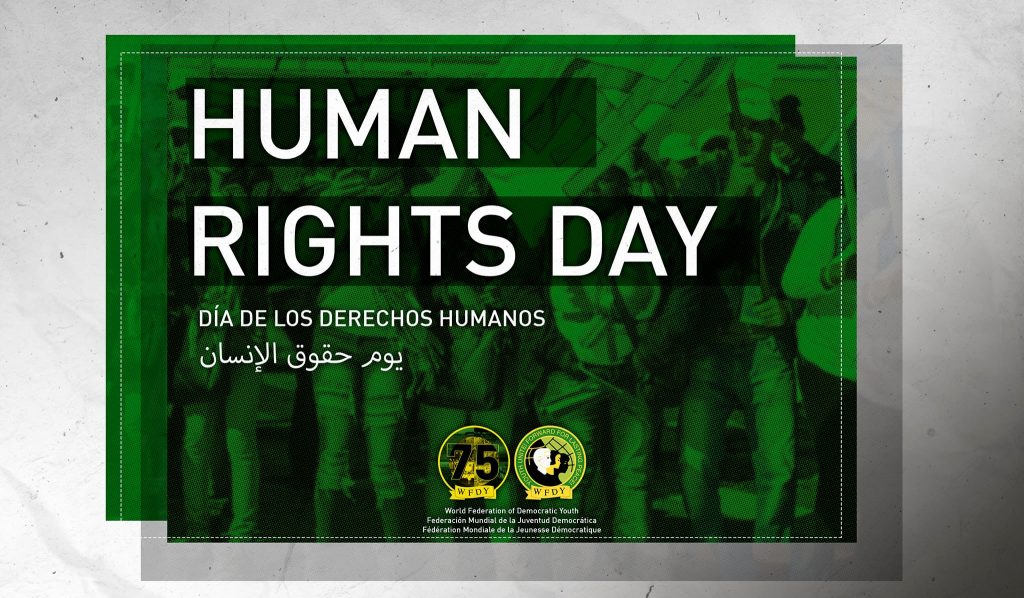 The World Federation of Democratic Youth (WFDY) has issued a statement yesterday to mark International Human Rights Day 2020.
Today, on Human Rights Day, we must highlight that imperialism poses a threat to international peace, freedom, sovereignty and human rights. As we said in our 20th General Assembly, "these crimes committed by the world's imperialist forces (such as NATO, USA, EU and their allies) on their way to advance their position in the international imperialist system, posed a serious threat to the international peace and at the same time to peoples' own freedom, sovereignty and human rights."
You can read the full thematic resolution on peace, freedom and human rights from WFDY's 20th General Assembly.