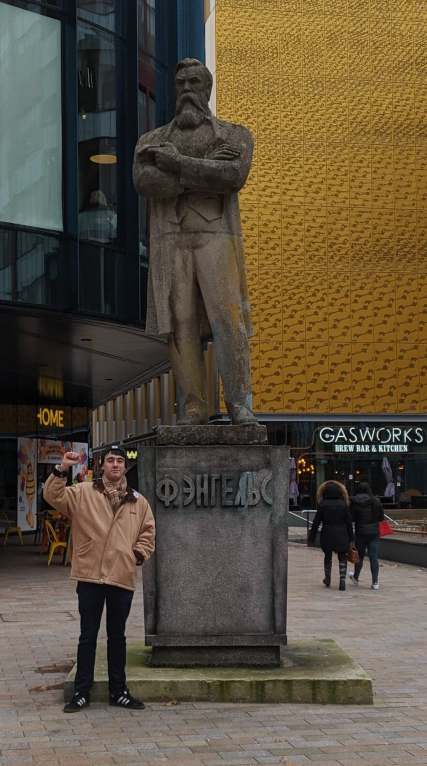 George Galloway has announced his intention to stand in the forthcoming Batley and Spen by-election as a candidate for the Workers' Party of Britain.
The by-election was triggered after the previous MP Tracy Brabin had to stand down when she was elected as West Yorkshire's mayor.
In an announcement, posted on social media, Galloway said he was taking a stand against Labour leader, Sir Keir Starmer.
"If [he] loses this by-election, it's curtains," he added.
The Labour leader has courted controversy already with this by-election after selecting Kim Leadbeater, sister of Jo Cox, who represented the seat before her murder by Neo-Nazi sympathiser, Thomas Mair, as the party's candidate.
Despite the obvious significance of choosing Leadbeater as the candidate, critics have accused Starmer of interfering. Leadbeater only joined the Labour Party this year, despite Party rules stating that candidates should be members of the Party for at least a year before standing for office.
Many are questioning why she had not been a member previously, and members of the local CLP have alleged that members have been bullied over the decision. The move follows similar reports from across the country where local Labour activists have reported numerous issues related to CLP decision-making. A local Glasgow CLP committee resigned unanimously last month after their local MSP candidate was dropped over comments related to Scottish self-determination.
Irrespective of this, the notion that Galloway is going to singlehandedly take down Kier Starmer, is laughable at best, and pure lunacy at worst. The so-called Workers' Party leader is only just off the back of his dreary Scottish All for Unity campaign, which backed Tory candidates across the country.
The former Labour MP is slowly losing any credibility he once had and it is hard to comprehend the man who once held the US Congress to account over the illegal Iraq War, could fall so far. Cat impressions notwithstanding.
Disregarding Galloway, Labour will be worried that another Hartlepool moment could be on the cards in the upcoming by-election. Starmer has failed to inspire with his centrist managerial politics and the Tories continue to make swathes owing to the "vaccine bounce" as the country hopes to leave lockdowns to the past.
Labour holds Batley and Spen with a majority of 3,525, comparable with the 2019 majority in Hartlepool which was overturned last month. If Labour were to lose the by-election it would represent a further body-blow to Starmer's leadership.
Peter Stoddart