As protests grip the USA following the murder of George Floyd, Joe Bastable argues that Britain has the same shameful record of systemic racism and institutionalised police violence against people of colour.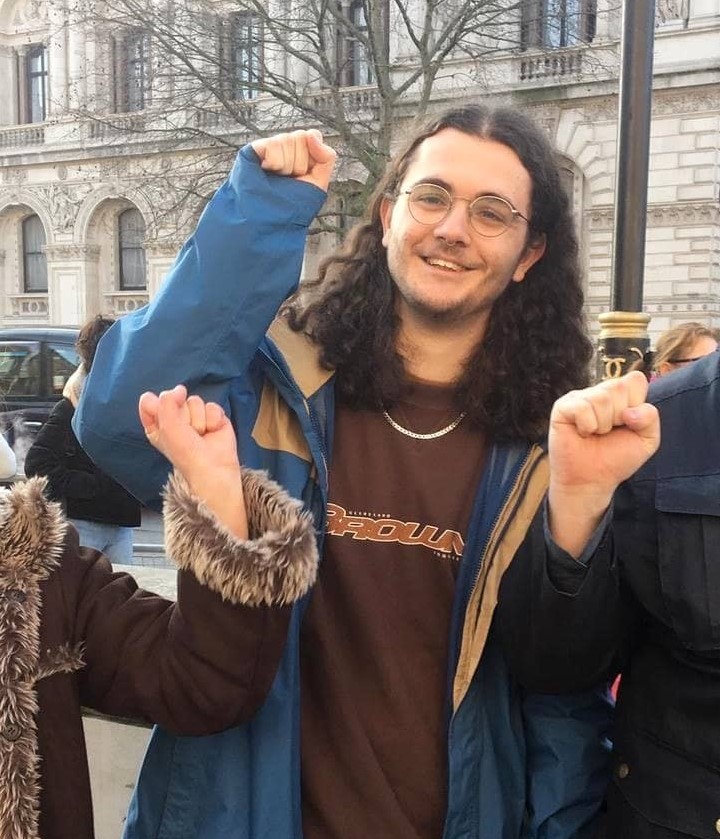 The Young Communist League (YCL) stands in complete solidarity with the people protesting the systematic oppression and killings of black people in the USA; and is in complete opposition to the US state, and its history of absolute mistreatment and terror towards people of colour. This article is inspired by the current movement against systematic racism in America, and I hope it can shed some light on some of the injustice that has been inflicted by the British state onto its own Black, Asian and Minority Ethnic (BAME) people.
Institutional racism and in particular police violence against people of colour is often thought to be an issue almost exclusive to the United States. Problems in Britain are often overshadowed by people who are all too willing to divert attention away to the USA and do not want to hold themselves and those they feel represent them in this country accountable. This idea however, that police violence against minorities is a problem exclusive to USA, is a complete fabrication and bears no resemblance to the real situation when it comes to the racist British state. This is because Britain has its own history of oppressing and harming its own BAME population, to whom the YCL extends its full support and solidarity.
*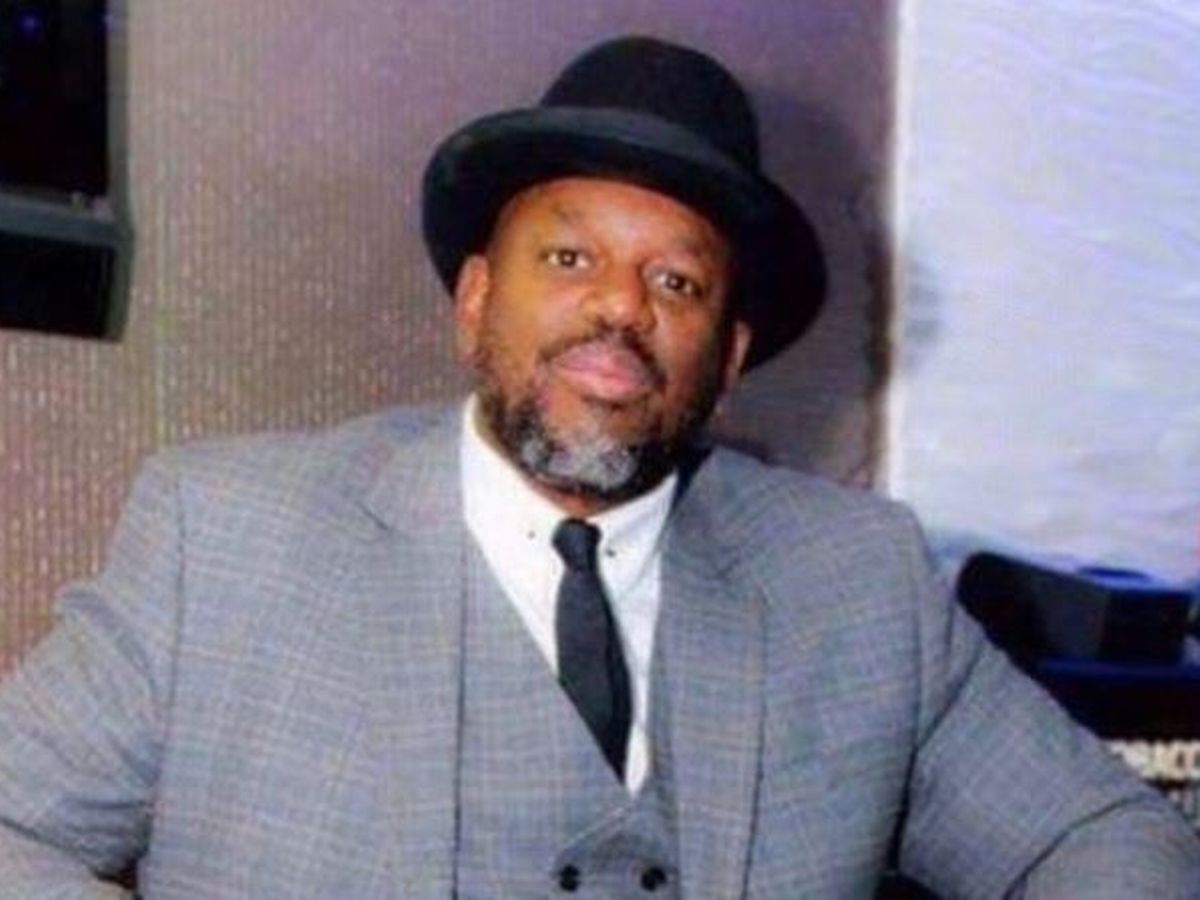 Trevor Smith
A 52-year-old father of two who in 2019 was fatally shot in the chest by Birmingham Police whilst in his bedroom. No other shots were fired during the incident.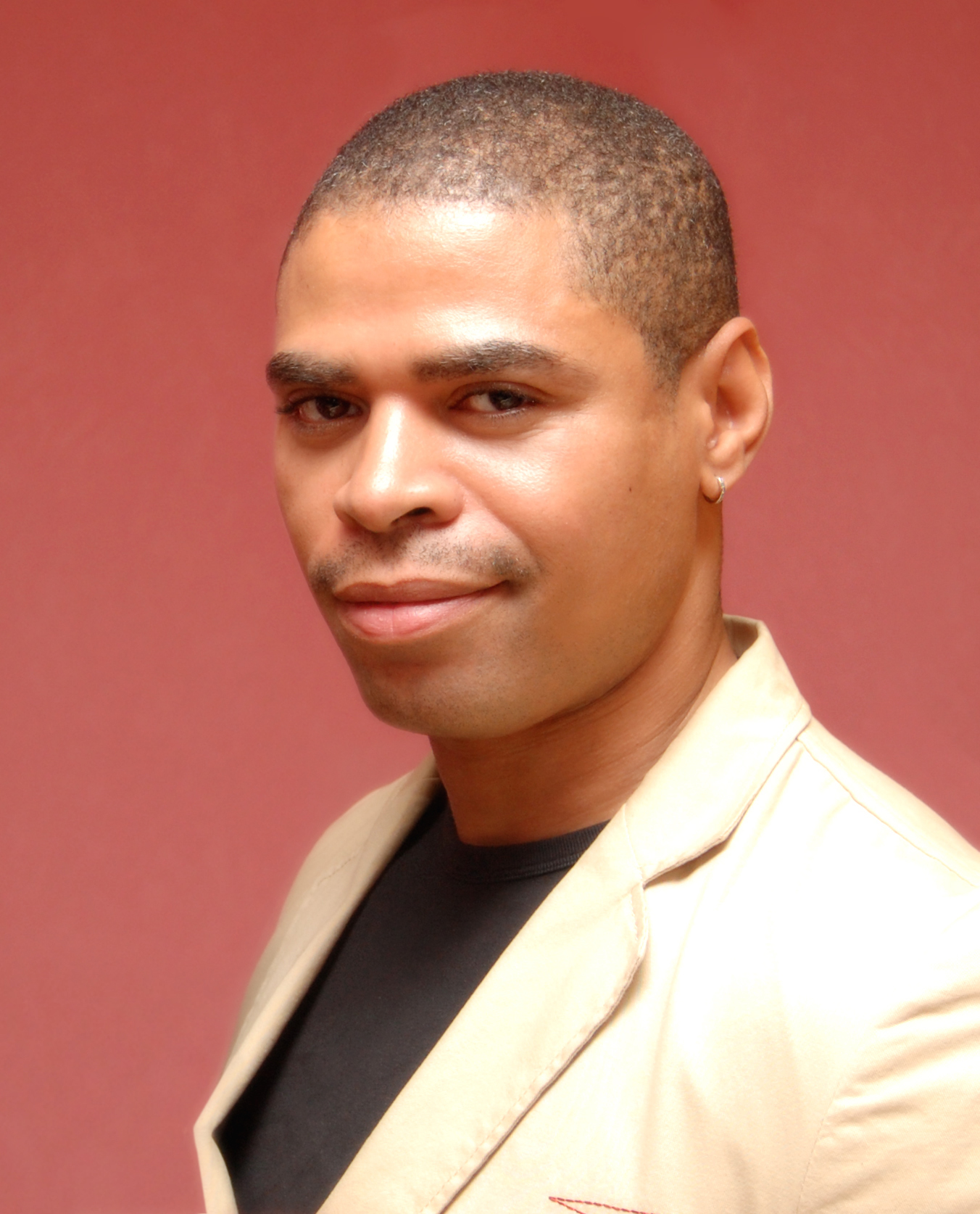 Sean Rigg
A 40-year-old Musician who suffered from mental health issues and died of cardiac arrest in police custody due to mistreatment by police officers in 2008. Before his death one of his arresting officers was captured on CCTV saying "He was faking it". An officer also tried to convince the force medical examiner that Rigg was faking his condition despite him being unconscious for a total of 35 minutes before medical staff were called to examine him.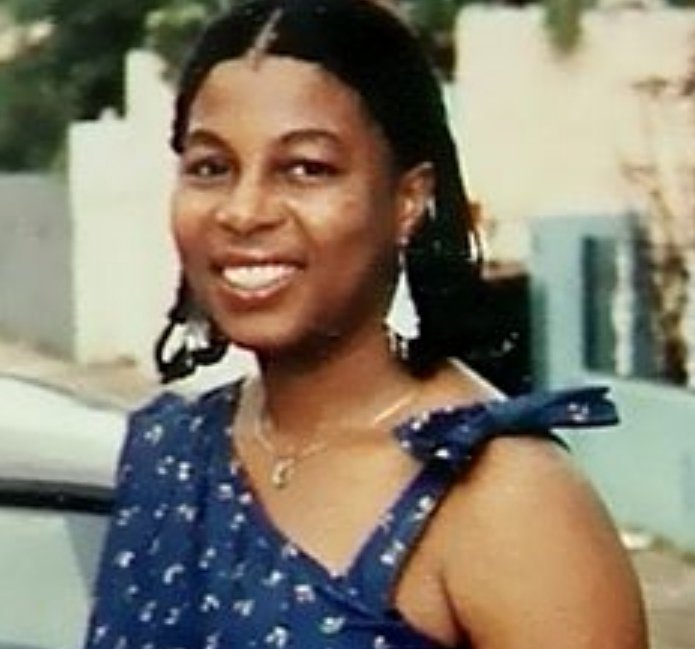 Joy Gardner
Joy was a university student who was murdered in an immigration raid on her flat in north London in 1993. She was restrained with handcuffs and leather straps and gagged with a 13-foot length of adhesive tape wrapped around her head. Unable to breath she suffered brain damage and later died whilst on life support.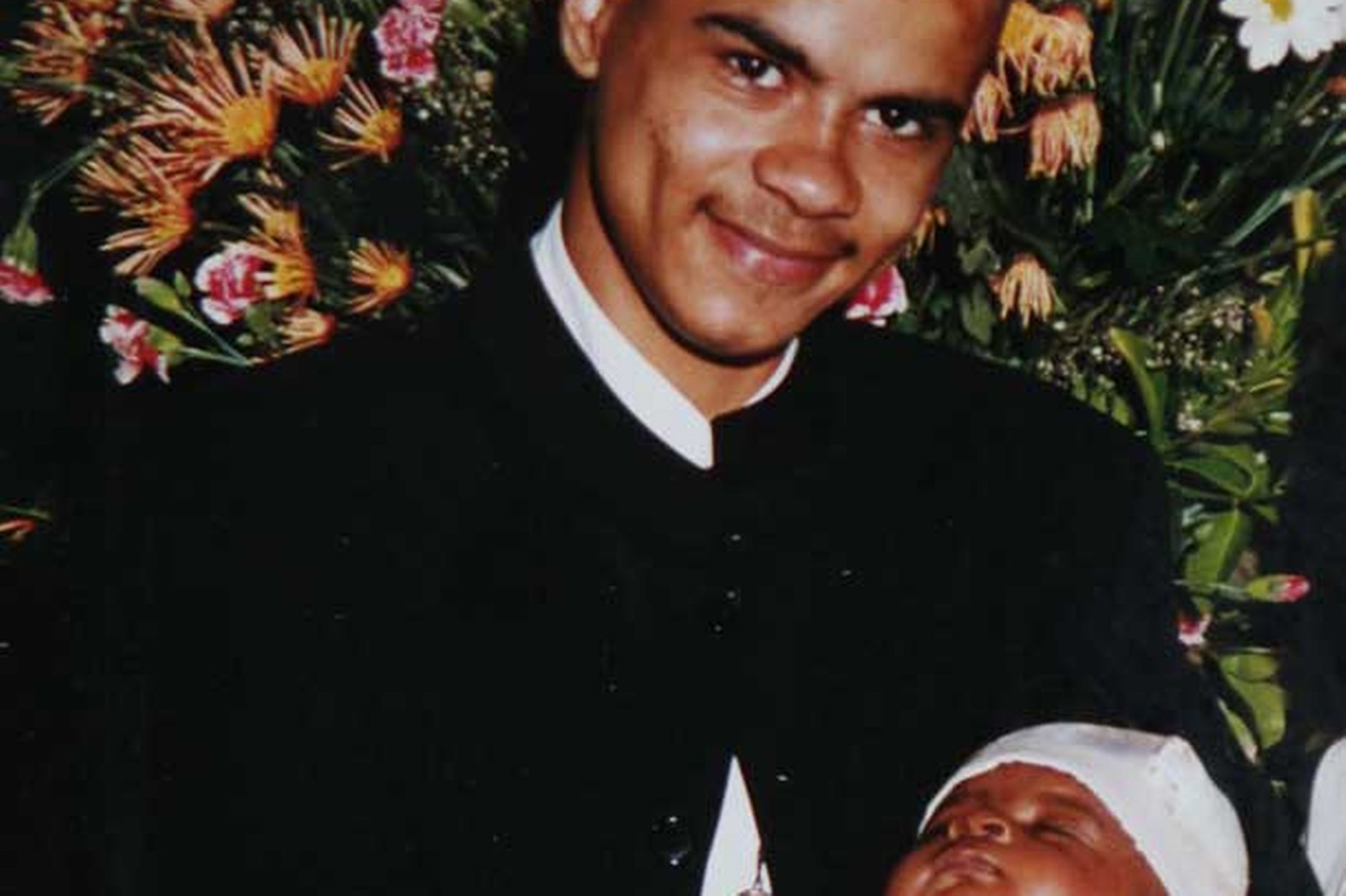 Mark Duggan
A 29 year old man who was shot dead by the police in Tottenham in 2011. The police changed their statements regarding his murder multiple times; in one instance claiming an officer was shot before Duggan was, despite it being shown afterwards that the police officer was struck by a round that passed through Duggan fired by another officer, London's Metropolitan Police then claimed the statement was "a mistake".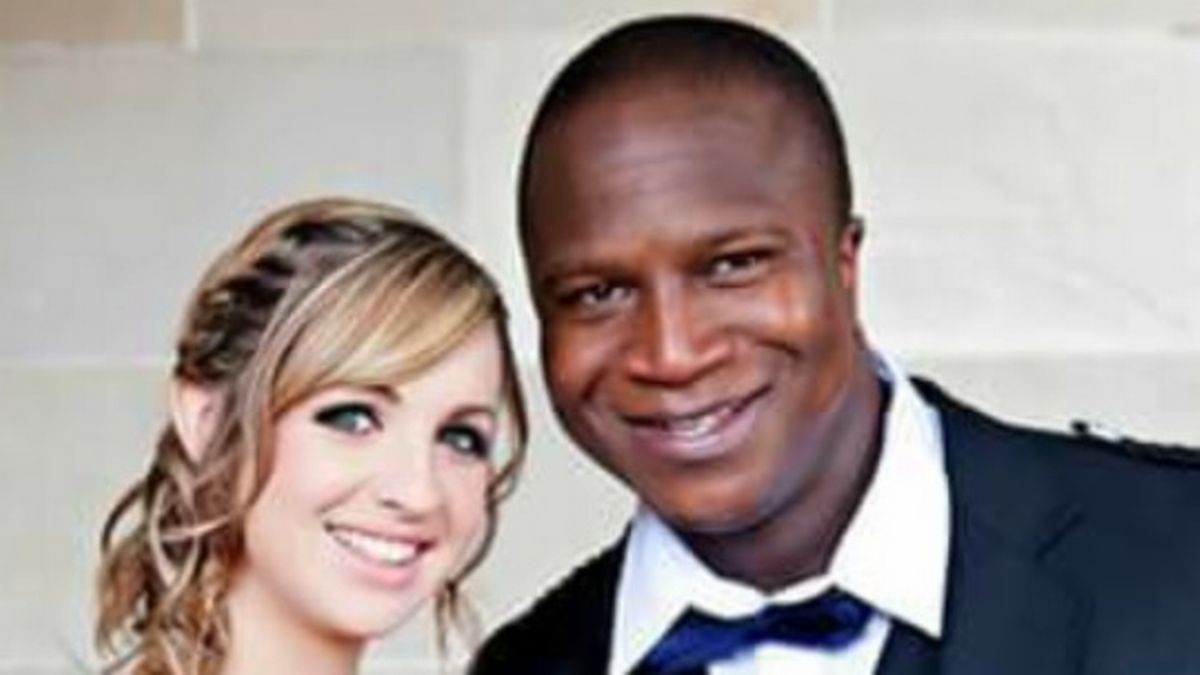 Sheku Bayoh
Sheku Bayoh was 32 years old when he was killed in 2015. He was found to have suffered 23 separate injuries due to heavy handed restraint tactics similar to those that killed George Floyd. The Police Scotland officers involved have always denied any wrongdoing. No prosecutions were made. Alan Paton, first officer on the scene and British National Party applicant, was awarded £75,000 a year paid leave.
*
These are the brief stories of some of the Black British citizens who have horrifically lost their lives due to racist mistreatment by the British police. The YCL extends its condolences to all victims of the British states racism, both at home and abroad.
Of course there are differences in how the racism in the United States operates compared with Britain and as supporters of anti-racism we should not seek to conflate them as being one and the same; However in this period where social media is being used to highlight and bring awareness to the Black Lives Matter movement in America, I believe it is important that we counter those voices who claim that BAME people here in Britain have nothing to "complain" about and nothing to fight back against. We must not allow the extreme mistreatment of black people in the USA to be used by disingenuous reactionary voices to silence the voices and real needs of BAME people in Britain. Instead all people who find racism to be a scourge on this world and our societies must unite together and have their voices heard.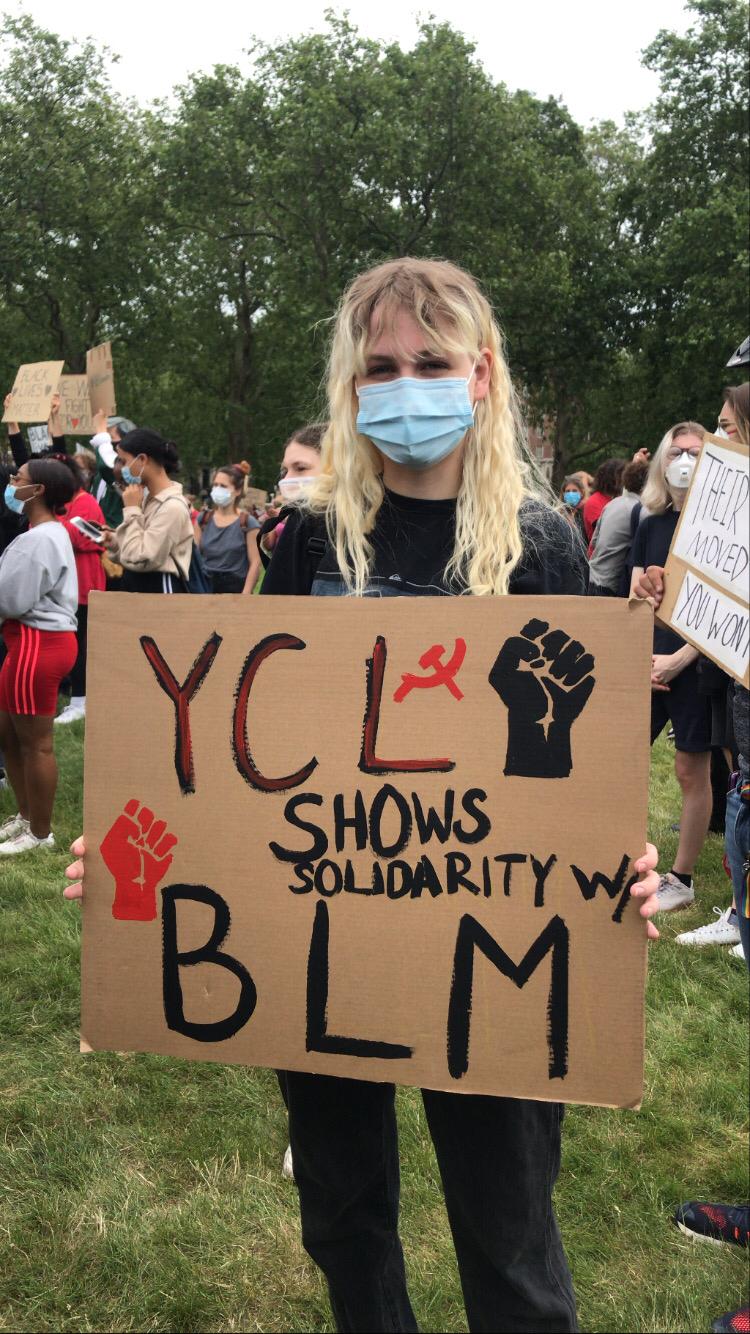 Black people in Britain experienced 12% of use-of-force incidents in 2017-18, despite accounting for just 3.3% of the population.
As noted in a .gov study there were 375,588 stop and searches in England and Wales between April 2018 and March 2019, at a rate of 7 per 1,000 people. There were 4 stop and searches for every 1,000 White people, compared with 38 for every 1,000 Black people
People from BAME backgrounds constitute 14% of the general population in England and Wales but make up 25% of its prison population.
These figures simply do not align with the view that many people hold, often times out of their own guilt and other times as a convenient tool to keep the status quo, that Britain does not have it's own problem with institutionalised violence against BAME people. Therefore, it is essential that we do not let these voices speak for the people of our country, we will acknowledge the misjustices against our BAME brothers and sisters, and we will fight to end this injustice.
Racism is tightly linked with imperialism, which Lenin described as the second face of capitalism; this is why we as communists believe that we must fight for socialism to truly free all people from all the different aspects of their oppression. If you wish to end racism, then you must take on the structures that allowed and necessitated the enslavement and destruction of one race by another. In the words of Angela Davies, communist and a former affiliate of the Black Panther Party: "Sometimes we think we can speak about racism separately from capitalism, but because of the impulses to build capital through slavery and colonialism, people all over the world suffer from the burden of capitalism today." This is a quote that brings to light the fact that in nations such as the UK, racism is intrinsically linked to the imperialism that was necessitated by capitalism.
The UK government is guilty of its own racist crimes and as young communists we wholeheartedly condemn and oppose the racist tyranny of our nation's leaders, police force and their state. Rest in Power to all those who have died at the hands of the racist UK government, and solidarity with all people and organisations fighting to end this reality that we have found ourselves in.
May the rioting and civil unrest in USA continue for as long as the persecution and killing of innocent black people by the US state continues.
Joe Bastable